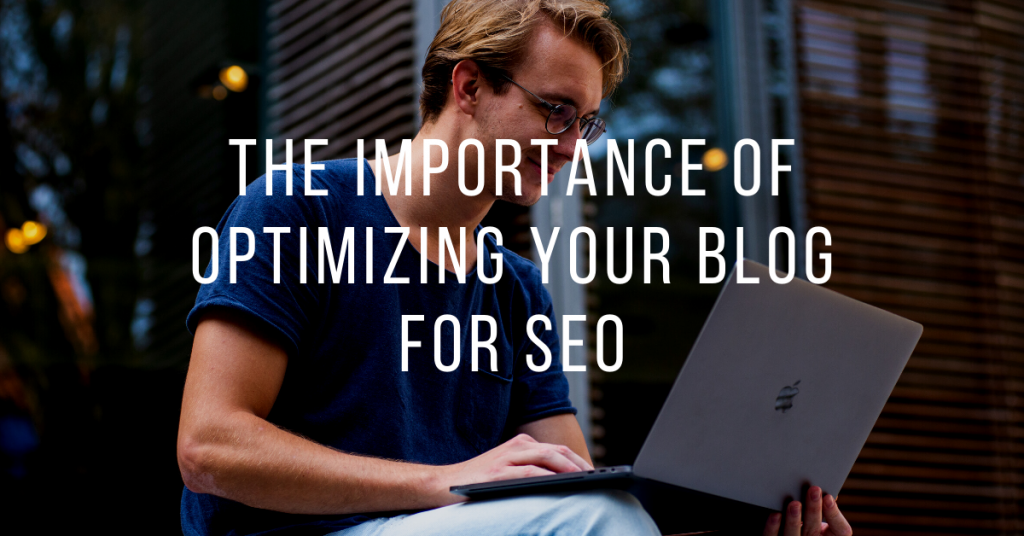 The notion of writing content for online publishing and then attracting a stable audience to your website is not a revolutionary idea. However, blogging has proven to be an accessible, creative and affordable way for individuals and businesses to express themselves to a worldwide audience.
According to Hosting Tribunal, there are over 31.7 million bloggers in the US alone as of 2020, with 77% of internet users reading blogs regularly. We have effectively shifted from paperbacks and magazines, instead opting for online content which is free and only a click away. However, this has naturally created the need for proper SEO and content optimization which can enhance your blog's visibility for potential followers.
Data published by Impact BND indicates that 53% of corporate marketers have made blogging their top marketing priority in regards to lead generation. Likewise, SEO-generated leads have a 14.6% close rate, making content optimization an efficient method for generating a stable audience. With that said, let's take a look at some of the most important, practical reasons to optimize your blog for SEO in 2020.
More Effective Web Traffic Generation
The most obvious and worthwhile reason to optimize your blog for SEO is to generate more traffic. The content you publish can be shared via a number of channels including social media and emails, expanding your blog's reach further. Traffic will help you grow a sizable audience quickly due to your ranking on popular global search engines.
Samantha Nicole, Head of Content Optimization at Best Essay Education, spoke on the matter recently: "High traffic numbers translate to equally high conversion rates. Aim to attract as many visitors as possible to your website and then let them decide whether or not to stick around. You can improve your lead generation through special subscriber offers, smart calls to action, popups and other engagement incentives to build a meaningful website following."
Higher SERP Ranking
It's easy to surmise that blogging competition is fierce, no matter what niche or content type you aim to position yourself in. According to 99 Firms, 66% of blog content on the web is in English, with top-rated search engine results getting 33% of all clicks.
That is why blogging and SEO go hand in hand, allowing your website to rank higher on Search Engine Result Pages (SERP). Search engines such as Google, Yahoo and Bing operate based on SEO trends which they use to judge whether a blog post is relevant. The higher your blog ranks on search engines, the better traffic, engagement and conversion rates you will generate.
Faster & Cleaner Internal Browsing
Once a user is present on your website, they should be presented with valuable content worth their time. As it stands, presenting your visitors with text-based content without any visuals will quickly turn them away from your blog. However, adding multimedia elements to the website will inevitably slow it down and cause drops in your SEO blogging efforts.
To avoid that, you should optimize each piece of multimedia (images, videos, audio) to perform well on the web through compression or conversion. Additionally, adding captions and localized writing to multimedia through platforms like Supreme Dissertations, Evernote and Wow Grade will further enhance your blogging and SEO efforts. Aim to optimize each piece of media present on your SEO blog and your website's speed and overall UX optimization will shine as a result.
Better Attraction of Guest Writers
Running search engine optimization blog activities will inevitably put your site on the radar of guest writers around the world. Depending on the type of blog you run, guest writers can further increase your website's appeal to future subscribers and followers.
Don't turn down offers of guest writers to contribute to your blog – after all, content diversification is an important aspect of blogging and SEO. Likewise, you can collaborate on multimedia content with guest writers to expand the content mix further, improving your blog's SEO in the process.
Influencer Marketing Opportunities
As your blog continues to grow in global SEO presence, you will undoubtedly attract the eyes of B2B companies looking for influencers. According to Business 2 Community, small influencers generate 41.7% more engagement than macro-influencers, with 84% of advertisers stating that influencer marketing works successfully.
Receiving influencer marketing contract opportunities is a major benefit of improving your SEO blogging activities. Becoming an influencer has its own perks, including dedicated paychecks, free items, long-term sponsorship offers, and etc. However, it's important to note that you should only work with brands and companies which fit into your blogging and SEO to ensure ranking growth.
Blog SEO Mistakes to Avoid
Now that we have a clearer idea of why search engine optimization blog activities are important for long-term success, let's discuss crucial mistakes to avoid. These errors will rear their heads on your website from time to time and while not fatal, they will certainly affect your success negatively. Without further ado, what are some of the most vital SEO pitfalls worth keeping in mind going forward?
Outdated Keywords and Phrases
The keywords and phrases you utilize in content writing should always reflect current industry trends and readers' expectations. Use tools such as Google Keyword Planner to discover trending words for your content.
Once your blog posts are published, you should make it a habit to revisit their pages in search of broken links and outdated keywords. Keep an eye out for changes in trends and internal/external link activity through site-wide content auditsto further elevate your blog's SEO.
A sitemap is a small but worthwhile addition to your website since it will make the communication between it and search engines more efficient. Global search engines use XML sitemaps to quickly determine the viability of any given website for individual search queries – make sure that you have one.
Lack of Audience Engagement
Lastly, make sure that you speak to your visitors through comments, social media posts and email whenever they reach out. The purpose of blogging and SEO is to attract an audience to your writing with smart optimization – follow that up with proactive and friendly communication.
A Long-Term Commitment (Conclusion)
SEO blogging and content optimization is an active, ongoing project with no clear end in sight. You will constantly have to find new ways to outsmart and outrank your competition through careful SEO planning. Look at this as an opportunity to flex your creative muscles however, not as a necessary evil or a bothersome job you have to do. Create meaningful, original content and then treat SEO as an added layer of optimization which will bring the proverbial boys to your yard more quickly.