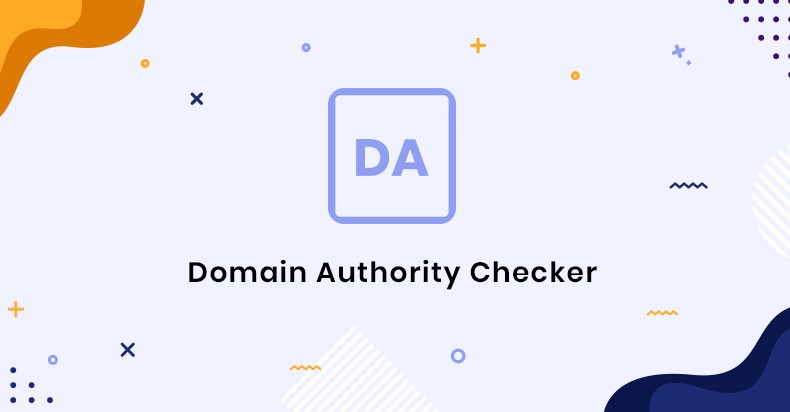 A strong link profile is a major ranking factor on Google, and domain authority is an important metric to know your link profile. 
By knowing a website's domain authority, you may get a general idea of how your website will rank on Google.
If you are want to know more about domain authority, why it is essential and how to check DA in bulk by a Domain Authority Checker, then this article is for you.
SEO or Search Engine Optimization is an art to make your website creditable. People, who are very much into it, know the importance of link building.
Google considers backlinks as the top ranking factor. With new releases and updates regarding ranking, different software companies started developing tools to check link profiles.
Moz was the first Saas company to give this concept in the form of Domain Authority.
What is Domain Authority?
It is a metric that predicts the ranking of a website on Google based on a score of 1-100. In other words, the more DA score your website has, the better will be its rankings.
A good DA score means you may end up top search engine result pages or SERPs. However, there is a catch; Google does not consider Domain authority or page authority, a ranking factor.
Moreover, you cannot precisely tell what DA score contributes to a specific position on SERPs.
So, in reality, the DA PA score is a score that predicts your position in general. In other words, it gives an empirical idea.
How vital is Domain Ranking?
Developed by Moz, it is a popular score that everyone wants to know. But, well, is it reliable?
Yes, it a reliable because Moz has developed it by machine learning. Your DA PA score is calculated by keeping in view several factors like total linking domains, total backlinks, and other vital aspects.
There are several ranking factors of your website. First, you register a domain, and you need to do good SEO to make it visible to Google.
Then, after indexing your web pages, Google Ranks your website based on content quality, mobile-friendly design, sound link profile, and much more.
A good link profile means you have got backlinks from authoritative websites.
In this regard, Google says, "In general, webmasters can improve the rank of their sites by increasing the number of high-quality sites that link to their pages."
Search Engines like Google considers backlinks as votes for your site. It tells that how credible your content is. By having solid backlinks from your niche websites, you testify to your website's credibility, which means you have a higher Moz DA score.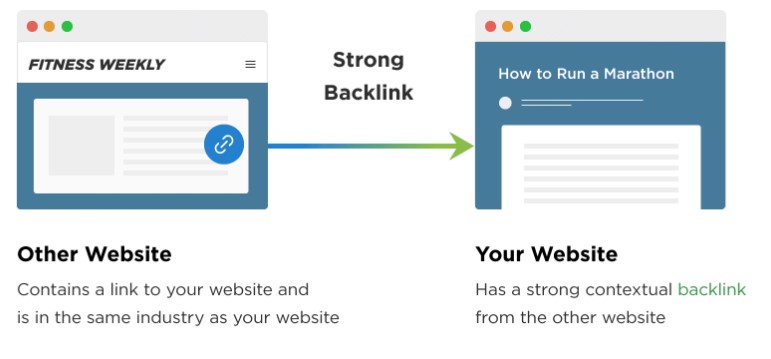 Source: Backlinko
What is the difference b/w the Domain authority score and page authority score?
Both have identical working and are closely related to each other.
A domain authority score tells the ranking power of a whole domain or subdomain on Google or any other search engine.
In contrast, a page authority score refers to the strength of an individual page to rank on search engine result pages.
It is important to note that a domain contains a lot of pages. Both domain authority and page authority have a score of 1 to 100.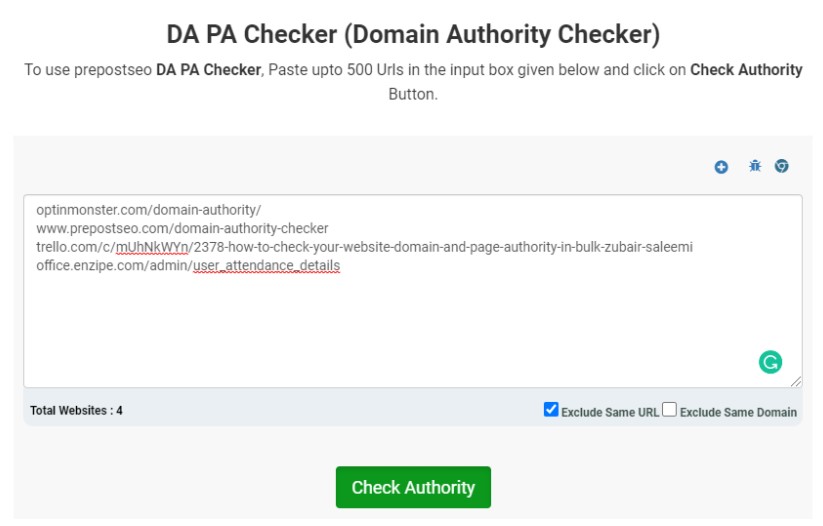 How to Check DA PA score in bulk?
While Moz has its domain authority checker in its Link Explorer, but it does not check bulk domain authority.
Sometimes, you need to check the domain authority or page authority of many websites. In that case, you need a bulk DA checker that can check the DA score along with spam score of hundreds of websites in one go.
Some DA checkers check page authority also. In addition, there are other added features of a DA checker.
These features include:
Spam Score: It is all about the content similarity of your website with other banned sites.
IP address: Your device has a specific address that gives it a special ID.
Pages in Google: These are the number of indexed pages on google.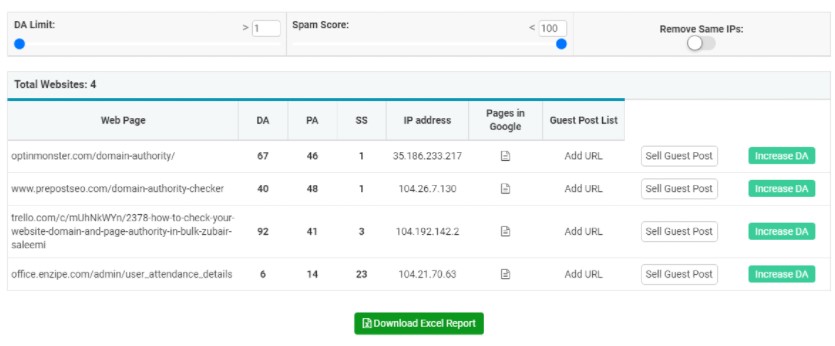 Conclusion:
You can attract handsome visitors to your website, provided that you do better SEO of your site. By that, we mean first-page search engine ranking.
Everyone on the internet wants to sell their products/services to people, but not everyone is lucky enough to get a top position.
Search Engine has some protocols and features on which it ranks the content. For example, link profile, being a top-ranking factor, alludes to strong domain links and backlinks.
This whole set of techniques are squeezed into the Domain authority score. By knowing domain authority, we can easily identify high-ranking sites from lower ones.
This knowledge helps us understand which websites are suitable for strong backlinks to improve our website's ranking. So, we can get backlinks through guest posting and other outreaching techniques.