The education industry is very productive at online and physical interactions. While the two may seem to carry the same weight, it is crucial to understand that potential students and applicants don't just show interest in a particular career. This applies, particularly for the online educational system. There being a massive option available today, you have to make sure that you stand at the top of search engine pages. Ideally, it is one of the best ways to enable you to gain a more competitive advantage for your online school.
As one would expect, internet users seldom visit the bottom or last pages of their search results. They usually consider the options that appear on top of the first page because that's what seems valuable—as such, appearing on page one may be the beginning of your journey towards attracting relevant visitors on your site. So, how do you hold the number one position? Well, the solution is simple – SEO optimization.
Before delving into the details, SEO works based on strategies that help to enhance the position of a website on Google. It involves several steps, from critical keyword research to strong usability, monitoring backlink profiles, and content creation. Useful keyword research would help you to identify the right keywords that your audience targets when searching for particular content online. It correlates significantly with creating content that would benefit users.
Backlink profiles, on the other hand, enable other developed websites to link to your content. When you get authority links from websites that have grown in their niches, you give Google the idea that your site has quality work. It enhances the authority of your education site, hence increasing your rankings on Google.
Many organizations that consider online education use such SEO aspects to enhance their productivity. That said, below is more information about the advantages of SEO optimization and education:
Create Brand Awareness for an Organization
What better way to gain more exposure online than to rank on Google's first page? At this point, a higher ranking would be of great advantage for your company. Ideally, all users who visit your site need to see what you offer before reaching out to you. They need to see a form of advertisement to know that you exist in the online education market. The more they see your site's logo, the more they become interested in trying out your brand. If it meets their educational needs fully, that would be good for you.
SEO Optimization is Cost-effective
Primarily, SEO is known for promoting a company through inbound marketing. It generates traffic to a website when they search for online services that relate to what you offer. Now, this aspect differs from outbound marketing significantly. It implements the use of features such as websites and fliers to connect with an audience, whether they are interested or not. Simply put, you'll share what you offer to larger masses, with no surety of people caring about your product or services. Such a move can be extremely costly because you aren't targeting a specific audience.
However, SEO optimization targets an audience where you are and meets their specific needs. You only need to combine the right keywords that are well researched to make yourself valuable online. Even better, it would be one of the most cost-effective approaches that can keep essay writing services over the edge of their competitors.
It Generates Significant Traffic to Your Website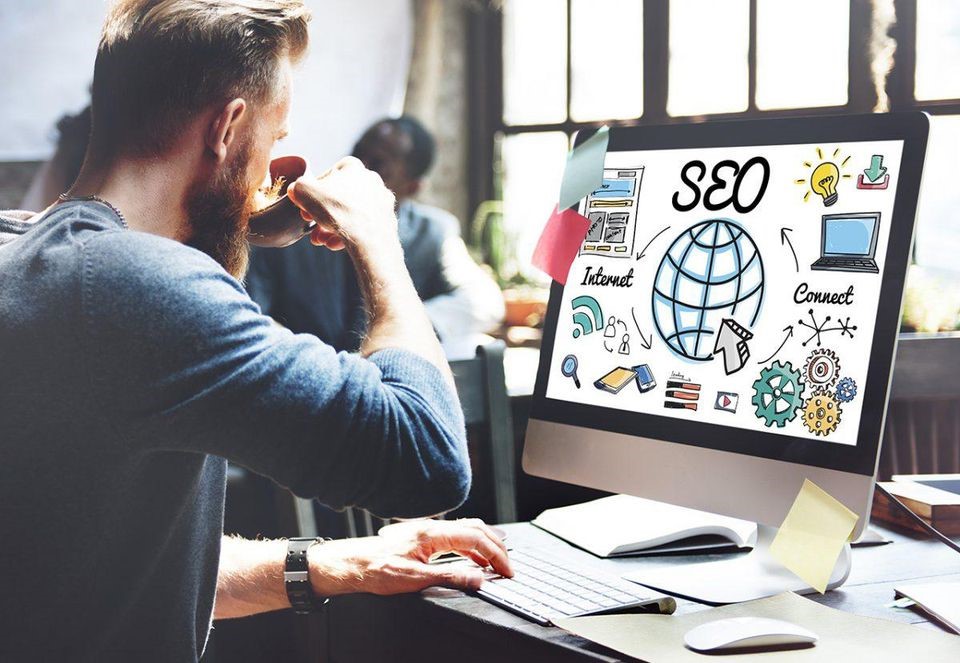 The above picture shows a student using SEO optimization to dominate traffic on Google search engines. You would need to implement the ideal SEO strategy to direct traffic to your online website. In essence, that would only be visible if internet users can see your online services here. Such visibility would enable your audience to find you when searching for online education services online. The more people talk about your site, the more it increases your chances of enjoying other direct hassle-free leads.
The Bottom Line
Primarily, a lot goes on in SEO optimization. It isn't easy to create and manage an active campaign to promote your education services online. Besides creating time and having adequate SEO knowledge, you have to do more to research keywords and generate excellent content. If you seek to take your online education to the next level, you can always partner with a team of specialists who have vast knowledge about the features of SEO and how they work. Such specialists have worked with other website administrators to generate productive results through effective campaigns.
Sponsor
Hire a professional developer on this asp.net development company or a GIS developer. You can also find great website design consultants here.