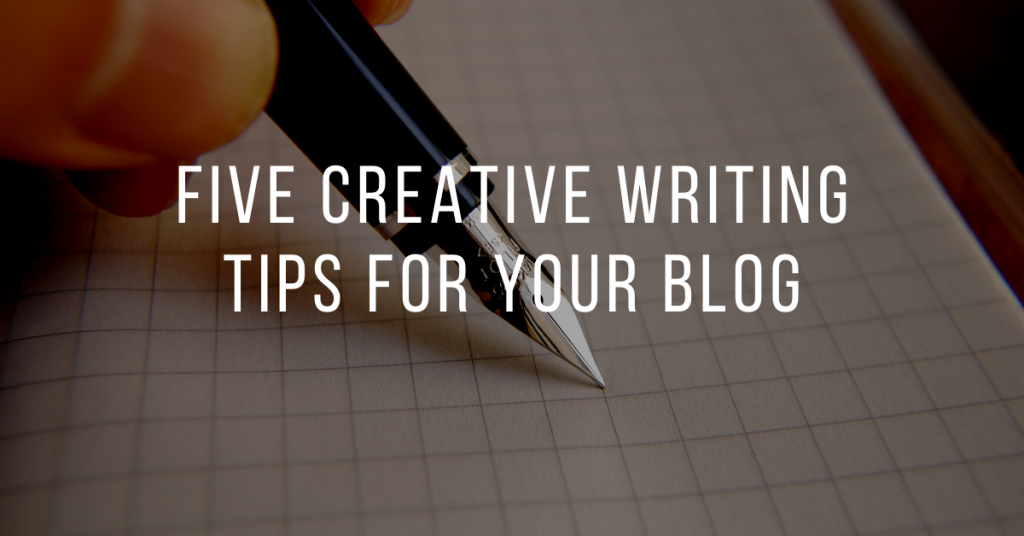 It doesn't matter how much time & effort you have put into your blog's marketing, SEO, and other technicalities.
The thing that makes your blog thriving is your blog content. Content is one of the most powerful keys that drive traffic, engagement, and leads to your blog. It is the golden way to grab the reader's attention that is coming around to your site.
If you are a blogger & want to lead ahead in blogging or make your blog distinctive from others, creating quality and creative content is extremely important for you!
Even if you think you are already producing great content, you still have to follow the five creative writing tips!
Here, we would like to introduce the most effective creative blog writing tips and ideas that will take your blog plus writing to the next level. Take a look!
Research and Craft
It doesn't matter how skillful or smart you are to create great content, and you will still need to craft it by researching continuously.
This will not only speed up the writing process but also deliver inspiration to your readers. For instance, you will write on a trending topic, and you have much knowledge about it.
By doing more study and reviewing other writers' work, you can craft your content in a better way.
If you lack ideas or inspiring words, studying and crafting are equally important for you. So, try to read more and more, study different things, learn what can inspire, and what you should improve. In this way, you can make your content as shiny as a star!
Set Goals and be Productive
Another useful tip to make a winning blog is to set your goals! You have to be consistent and focused on what you want to create and produce.
You have to get in the habit of writing, which is only possible when you set your goals. Many writers are striving to keep going, but you can withstand this effort by setting powerful goals.
And developing an environment that represents it.
You can make it much easier by setting up a distraction-free schedule for your writing. Choose a comfortable place and give more attention and time to your writing.
Keep in mind that you are starting and where you want to end it, you will always find success! So, set goals and be consistent!
Strengthen your Creativity with Passion
Whether you are a professional blogger/beginner, you might face complications in choosing creative blog topics and ideas.
And most grandly it would be more complicated when you have to write on something indifferent. At this point, you have to strengthen your creativity with your passion.
You shouldn't have to give up on something you don't know. Be relax and start working on it. Know your audience and try to find what they want, their demands, and what topics they like.
After reviewing all the things, start crafting your writing accordingly. By this way, you will be able to produce a creative blog with your passion!
Just write it down!
It is natural, and often, we find ourselves lacking creative writing ideas. At this point, write something down whether it's a word or a sentence, whatever clicks on your mind. Just keep yourself focused, and ideas will start coming your way!
However, it is a time-consuming process to wait and write. If you don't want to do that and want to save your time, you can use online paraphrasing tools!
These tools are an excellent option that helps you create error-less, unique, and of course, creative content in seconds.
The best online paraphrasing tool is Paraphraser.io (creative mode). Just paste the text in to the text box. In less than a minute unique, quality, and creative content will be displayed!
Keep Checking and Editing!
The last and main thing is polishing your final draft! You have to make sure that your created content doesn't include any errors because it may prove bad for your blog impression. There are few main things on which you should focus on:
Complex writing: Always make sure that whatever you write must be clear and simple so that everyone can understand it. Every single word should be easy to understand and also expresses the main point of the topic.
Keeping all the things simple and relevant to the topic will help readers to get inspired at just a glance. In this way, your blog will get higher traffic and ultimately higher rankings!
If you want to fix the complicated parts of your content, use the Hemingway tool. It will help you find out what needs to be fixed.
Originality: Another thing that is considered a matter of life and death is your content's originality. You have to ensure that your whole content must be 100% unique (plagiarism-free).
In other words, if any part of your content is written as the same as present on any other blog or site, then your blog will be penalized.
And you will lose your traffic ultimately. Plagiarism is a horrible thing that must be avoided.
However, the best way is to use a plagiarism checker such as editpad.org. With the assistance of this utility, you can ensure and fix your content directly.
Punctuation Errors: Another important thing that must be rechecked is punctuation errors. If your content contains such types of mistakes, it will make a bad impression on the readers. Also, it may result in complex writing.
You have to make sure that your text must be clear and grammatical errors-free. You can use the Grammarly tool to check your content deeply. This tool will provide you an accurate report about spelling mistakes, writing scores, and grammar issues.
The Final Thoughts
If you want to make your blog post successful forever, follow the tips mentioned earlier and achieve your goals now. For more tips and suggestions, stay tuned with us!