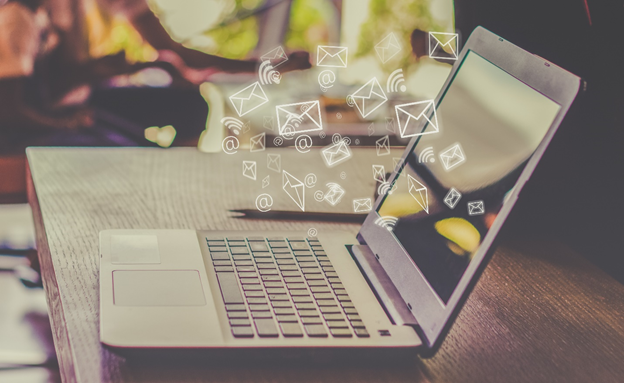 Email marketing is one of the most effective digital marketing strategies with high ROI and is known as the king of marketing tactics. Email marketing has a lot of potentials to expand your business if strategized in the correct way. Internet marketing services around the world include email marketing as one of the most important marketing tactics to increase conversion.
Email marketing allows you to build clients and connections through personalized contact. The strategy involves nurturing leads onto customers through connection, increased reach, and engaging with your prospects.
People are now using emails more than before, and email marketing is used by businesses to engage people to engage the audience, gather leads, and turn them into customers. However, manual automation is inefficient and time-consuming, which is why email automation is a useful tool for businesses.
Email automation lets you engage a large number of people while saving you a lot of time to focus on other aspects to increase efficiency and revenue growth. You can create personalized emails and interactive emails to get attention from potential clients.
What Is Email Automation?
Email automation means to send email to your potential clients and prospects automatically through schedules or predefined triggers using a tool. There are multiple tools available online through which you can automate the process.
Just sending emails is not enough, which is why you need to create proper strategies based on the activity of the users. For example, some of the commonly triggered emails are welcome to email, purchase follow-up email, cart abandonment emails, etc.
Let's have a look at 5 effective tips through which you can boost your conversion rate using email automation:
1. Create Mobile-Optimized Email Campaigns
One of the more important aspects of email marketing is to create mobile-optimized email campaigns. It is more likely that people would open mails on the phone than on a laptop. This is one reason that businesses are now focusing on creating and designing emails that look better on the phone.
Responsive emails where people can click on images have links or GIFs; they are most likely to interact with the email and stay on it. To get mobile optimization of email campaigns:
Write a short and precise subject line with a maximum of 35 characters.
do not overcrowd the email with text and break up the text,
single column layout with precise space
improve the readability of text
clickable links on images/ text
Visible CTA buttons for the reader
Make sure email doesn't take a lot of time to load ( use small image sizes)
2. Segment Your Email Lists
Another important aspect of email marketing campaigns is to segment your email lists, so the targeting is useful for you to generate leads. Segmentation of email lists will help you identify the needs and requirements of the receiver, and hence you can send more focused emails based on the people's interests.
Your segmentation may depend on the following:
Demographics (age, location, gender, etc.)
Preferences and interests
Behavior patterns
Psychographics
Subscriber's status (recently joined, previous customer, abandoned cart customer, etc.)
Any other
You can increase the relevancy of the email through segmenting your email lists, which helps in retaining the subscribers. Segmentation also helps you understand the different types of audiences engaged with your business and helps with the content.
To achieve better results, you must focus on segmenting your lists thoroughly. Your list's caliber is determined by:
Identifying the type of your subscribers
Updating your lists frequently: removing inactive subscribers, work towards newer ones
Closely scan mailing lists
Segmenting lists properly
3. Customize the Subject Line According To the Receiver
After you have sorted segmentation, it is time to focus on creating a personalized experience for your readers, so they are interested in the emails. The subject line, addressing the reader with their name and the content of your emails, impact the output you receive from your email campaigns.
The name through which you address the reader is often the first thing readers notice; ideally, you should be sending them emails that are personalized with the customer's name. The subject line of your email also plays an important role as it is mostly the deciding factor as to if the reader would open the mail or not.
A few factors to consider for email subject line are:
Use short and descriptive subject lines
An element of curiosity, urgency, relevance, value, or emotion
4. Automate Your Campaigns and Use Behavioral Triggers
Using behavioral triggers to send emails is a great way to engage the audience and get them to interact with your website. Behaviorally triggered emails are when the user takes action on your website and receives an email in response; for example, if a person subscribes to your website, they immediately receive an introductory email.
These emails would help you in increasing conversion rates because of a personalized experience. Examples of events to set a trigger email are:
Downloads
Blog subscription
Welcome email
Form submissions.
Events that indicate a serious interest in your products or services
Inactive subscribers after a certain period
Registration
Page abandonment
Past purchases trigger
Upcoming purchase reminder
5. Use a Strong Call to Action
Your email's end goal is to either convince the audience to make a purchase or get redirected to your website. This is why it is important that you place a very clear and obvious call-to-action button in your email. A call-to-action button is a way through which the audience can take the next action, for example, a button saying "shop now" or "send a message."
The reader shouldn't feel lost or put effort into finding what to do next. You may add a clickable link on images, text, or videos so that users can instantly get redirected to the website. If you want to get a registration form filled, add a button on the email with the form link. You can also create a button or an image that shows a clear path to the action.
Takeaway
The above was the 5 most effective ways through which you can boost your conversions using email automation. Just sending out emails is not enough; rather, you have to observe patterns of the audience that is coming to your website and target the potential prospect to turn them into clients.