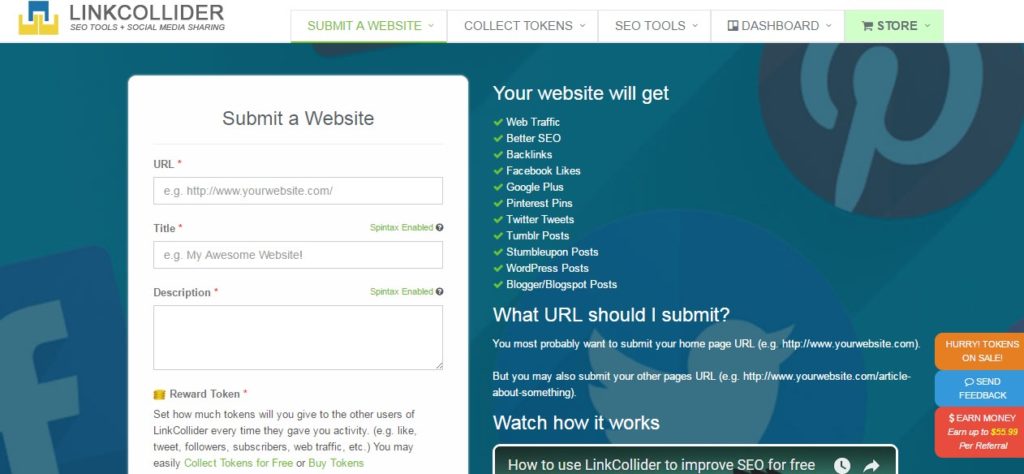 SEO also known as Search Engine Optimization helps people locate your website easily and is responsible in determining the amount of traffic channeled to your business website. LinkCollider on the other hand is a type of SEO tool that specifically uses social media sites search as Facebook and link building for the purposes of channeling more traffic to a particular business website. If you want more people to know about the products or services you offer, all you have to do is pair it with LinkCollider. You will have the guarantee of getting likes, higher SEO rankings and Facebook shares amongst many other benefits.
How does LinkCollider help websites to improve their SEO?
LinkCollider can be as beneficial especially when it comes to improving your websites SEO. As aforementioned, it is important that your website rank high in the SEO so that many people will get the suggestion to visit your website and see what you have. LinkCollider boosts your websites SEO status by making it popular across many social media platforms for example Facebook.
In the recent times, search engines such as Google use the popularity of your business website on social media to gauge how well people know about your website and whether it really requires attention. The search engines use the statistics they get on these social media platforms to determine how well your website is popular.
What are the advantages of LinkCollider?
Apart from improving the SEO status of your website, LinkCollider have other benefits that come because of having better SEO services. Some of those benefits include:
More traffic to your business website

With LinkCollider, you are sure to have a good social media prcence. People will follow your business website, like the posts you share and share about your products and services. This way, more traffic is attracted to your website. This not only helps to sell your products but also to climb high up the SEO ranks.

You get more backlinks

When people visit your website and comment positively about your business, you get more backlinks that are crucial to how and where you rank on the SEO standings. Backlinks are important in determining the traffic to your website too.

Helps you realize your goals

LinkCollider and social media works hand in hand to generate more traffic to your business website. Went the traffic is more, there will be a higher conversion rate and therefore you will sell more. By the end of the day, this is what you need. When people appreciate and purchase your products or services, you move a step closer towards the realization of the goals you created the business for.
Conclusion
LinkCollider is an SEO tool that mainly works through social media. It helps popularize your website across all the major social media platforms such as Twitter and Facebook for the purposes of channeling more traffic to your website by raising your ranks on SEO. Overall, in this age, your business will not do as well if you do not represent it well across the social media platforms. Technology is evolving very quickly.