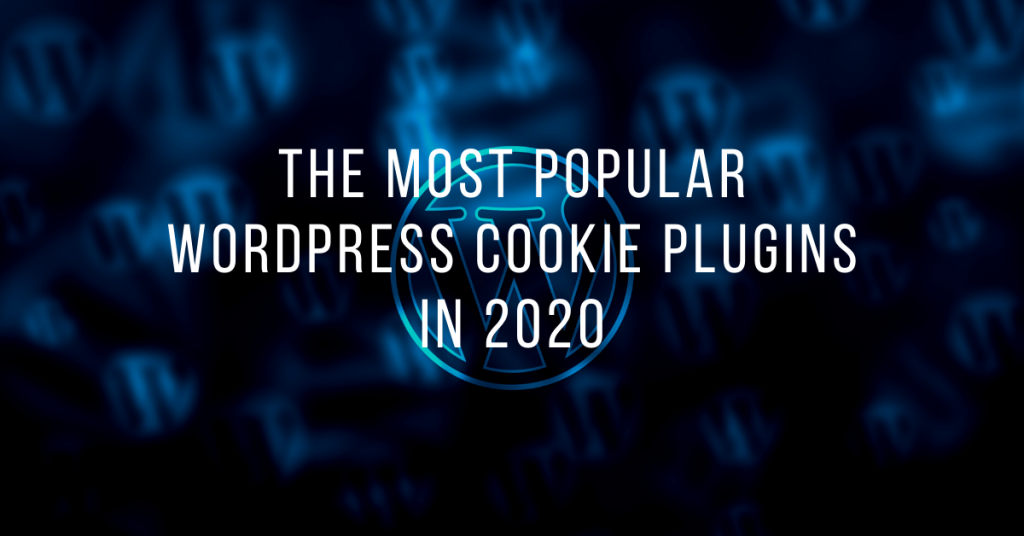 A cookie policy is an essential document if you use cookies to track user behavior. It does not just help you to comply with the various privacy rules of the world but also improves your image in the eyes of the viewers. Publishing a cookie policy makes you transparent and trustworthy. If you are looking for an easy way to create a WordPress cookie policy for your website, this article is for you. We have brought here a collection of the 10 best WordPress cookie plugins of the year. Go through the list, you will find at least one that will match your needs.  
What is a cookie?
Cookies are small data files that contain user information, usually identifies like name and browsing details like website visits and other activities. Cookies are sent to the user computers through the browser. The computer then sends them back. It carries with it the users' details. The main purpose of using cookies is to help a website to keep a record of the users' activities so that they can remember the users easily.
Why Cookie Policy Is Needed?
A cookie policy is a legal document that makes it clear to your users that you use cookies. It should include what type of data you collect, for what purpose, and where you store them. If you share the data with somebody, you must mention with whom you share it and for what reason. The EU ePrivacy regulation mandates all the websites that collect personal data of EU residents to publish a cookie policy.
The Best WordPress Cookie Plugins Of The Year
WP Legal Pages
WP Legal Pages is a powerful WordPress cookie plugin that helps you to create attorney level legal documents on your site. It comes with more than 25 pre-designed custom templates. To create a cookie policy, you just need to import a cookie policy template, add your details, and hit the "Publish" button. The plugin lets you translate your policy into French, German, Italian, and Portuguese.
Features
Privacy & cookie policy
Affiliate disclosures
Anti spam policy
Return & refund policy
External linking policy
Price – $39
WP Cookie Consent is an advanced WordPress toolkit that helps you to make your site compliant with EU GDPR cookie law and CCPA "Do not sell " opt-out regulation. With this plugin, you can generate a cookie policy or cookie consent notification bar with just a few clicks and edit cookie details manually. It lets users change their consent anytime. There is a geo-targeting feature. It lets you show or hide cookie notices based on geographical regions.
Features
Customizable cookie consent banner
One-click cookie scan
Pre consent cookie blocker
Cookie audit table
Geolocation targeting
Price – $17
Cookie Notice is an elegant and modern cookie law plugin for WordPress. It offers you lots of customization options. With this, you can manually set cookie duration, decide where to place the message, and block or revoke cookies. It gives users the option to accept cookies when they scroll down. The plugin is open-source and equally useful for commercial and personal use.
Features
Customizable cookie message
Cookie expiry date
Header & footer script placement
Read more button
WPML ready
Price – It is a free plugin
GDPR Cookie Consent Banner is a modern yet simple WordPress cookie plugin to create responsive cookies. It lets you custom almost all the aspects of your cookie notices. You can inherit theme styles, design the cookie notification bars as per your choice, and set the cookie duration manually. You can translate the notifications into five different languages. The plugin is well documented.
Features
Set a link to the privacy policy
Change the styles from within the customizer
3 different dismissal methods – click, timed or scroll
Multiple choices of position
Multilingual ready
Price – It is a free plugin
Lucky WP Cookie Notice is a simple and flexible WordPress plugin to generate cookies on your site. It brings you hundreds of user-friendly features like cookie duration setting, show again links and caching plugin support. There "Accept" or "Reject" cookie options. The plugin is easy to use and configure.
Features
Customizable cookie messages
Pre-designed custom template
Customizable appearance
Multiple choices of positions
Responsive web design
Price – It is a free plugin
GDPR Cookie Consent is a powerful WordPress plugin that helps you to make your site compliant with EU GDPR cookie laws. It comes with the "Accept" or "Reject" cookie option, lots of easy shortcodes to display cookies, and auto block cookies features. There is a cookie policy generator. You can import or export cookie information and preview your banner in the admin backend.
Features
Customizable cookie banner
Cookie policy generator
Automatic cookie scan
Manage cookie link
Translation ready
Price – $49
GDPR Cookie Compliance is a user-friendly WordPress cookie policy plugin. It makes your website comply with GDPR, CCPA, or other privacy policy regulations in the world. It has a simple user interface that lets you customize every single element of the cookies. There are two different layout styles and CDN based URL support. The plugin is multilingual ready. It is available in both free and pro versions.
Features
Cookie wall layout
Import / Export setting
WordPress multisite extension
Local data storage
iFrame blocker
Plugin – $49
EU Cookie Law for GDPR / CCPA is a simple and light cookie plugin for WordPress. It brings with it a set of shortcodes, PHP filters, and functions. You may block scripts, objects, and iFrames before cookies with overlay alert. There are features to set your popup, page, or custom URL for policy. The plugin is user friendly and it works well with any modern WordPress theme. It is compatible with Disques and Jetpack Infinite Scrolls.
Features
Responsive design
Customizable banner
Set cookie duration and expiry
Link to the privacy policy
WPML ready
Price – It is a free plugin
Italy Cookie Choices is one of the most widely used plugins. It allows you to generate WordPress cookie policies and cookie notices with a few simple steps. You may design your policies the way you want and place them either on the top or the bottom of your website. You can decide how long you will store the cookies for the visitors who give their consent. The plugin is well documented and easy to customize.
Features
Customizable messages
Link to the privacy policy page
Link to more info page
Polylang compatible
SEO friendly
Price – Free
Cookiebot is an elegant and responsive WordPress plugin that helps you to create customizable cookie banners. With this, you can create your cookie policy within minutes. The plugin automatically scans and blocks the cookies on your website until your users give their consent. It lets you translate your policies into 45 languages. It is available in both free and premium versions.
Features
Customizable cookie consent notice
Auto cookie monitoring
Advanced cookie control
Cookie repository
Bulk consent for multiple domains
Price – $21
Conclusion
Generating a WordPress cookie policy is a matter of a few clicks if you have an appropriate plugin installed on your device. Most of the plugins today offer you ready to use templates. You just have to enter your details to create your cookie policy. We have listed here some widely used WordPress plugins designed specially to create cookie consent notifications and cookie policy. All are beginners friendly. You will be able to create your cookie policy within minutes even if you don't have any technical knowledge.
If you liked the article, please share it on Twitter and Facebook. Leave your reactions in the comment section. We look forward to your feedback. If there is any confusion, please feel free to reach out to us. We will get back to you soon.