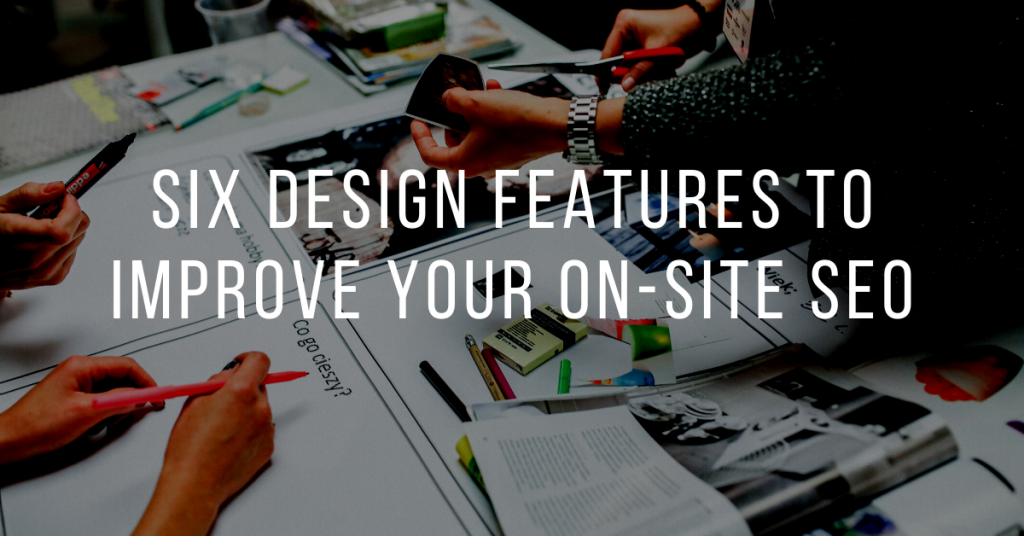 For every business, establishing a strong presence online is one of the hallmarks of its web-based marketing strategy. However, the Internet has about two billion websites, creating stiff competition in various niches. Your business website has to appear at the top of the search engine results' first page to stand out.
You'd need to concentrate on improving your site's ranking on Google since it controls about 90% of the total traffic search in the US and most other parts of the world. Achieving this feat can be an uphill task, considering the horde of competitors you're dealing with. Hence, it's pertinent to develop search engine optimization strategies that will boost your ranking.
With on-site SEO, you optimize certain elements that affect your site's architecture, pages, and content. This process requires detailed integration of specific design features, but the results are satisfactory. On-site SEO helps you establish your brand, create a strong online presence, and drive traffic to your website.
Here are six ways to optimize your website:
#1 Improve Your Website's Navigation
What's my website's internal link architecture? Are the links connecting the pages in a user-friendly manner? It would be best if you asked these questions and more to improve your site's navigation.
Website navigation has to do with the internal link structure. Internal links help search engines understand a page's content and context. They also help visitors to keep reading articles and reduce bounce rate. This website navigation rule applies to all niches and industries. A tech firm, professional paper writer, dissertation services, and restaurant's website's navigation should be easy, user friendly, and optimized for search engines to crawl.
#2 Incorporate a Blog
Google loves content. So, adding a blog to your website can improve your site's ranking. You'd need to update the blog regularly and make it interactive. Consider asking readers to leave comments and eliminating spam or cloned content.
It's vital to optimize your blog for SEO. Therefore, have an appropriate XML sitemap, use the right keyword strategy, and ensure your articles have audience engagement.
#3 Design Each Page to Be Distinct
One of the components that give the website a decent search ranking is the uniqueness of contents on its page. The content on your website should be distinct and original. To improve your SEO advantage, avoid duplicate content that could weaken your search engine rankings.
#4 Use Unique Meta Elements
Meta descriptions or elements are tags that provide summaries of web pages. They appear on the search engine results page. Internet users read meta description tags to understand the content of a web page before they click on it.
Your meta tag description should persuade the searcher to click on your website. A unique meta description with the appropriate keywords differentiates your site from other results and gives it a better chance of getting traffic.
#5 Have Proper Headings and Title Tags
Search engines place immense value on heading tags. They provide them with relevant data on the structure of the HTML document on the website. You can use header tags to improve on-page SEO.
The title tag should contain keywords that would give you a better search ranking. You can also ensure that your title tags are not over 60 characters in length and spaces to avoid being cut off by the search engine. To suggest hierarchy, endeavor to make use of h1 to h6 tags. For instance, you can consider using the heading 1 (H1) tag for the main topic of the page.
#6 Optimize the Website's Footer
Footer links help readers continue navigating a site at the end of a web page without scrolling back. The links indicate the most relevant and valuable pages to search engines and visitors. A footer with a good design and quality internal links can considerably improve search rankings.
Final Thought
The competition to maintain an online presence in every niche has never been this fierce. If you were to open a website in the writing niche, you'd have to compete with writer sites, writing services reviews, and other sub-niches.
To have a strong SEO advantage and appear on the first page of the SERP in your niche, you'd need a combination of well thought out strategies. Integrating these six suggested tips in designing and managing your website would help boost your search engine ranking.