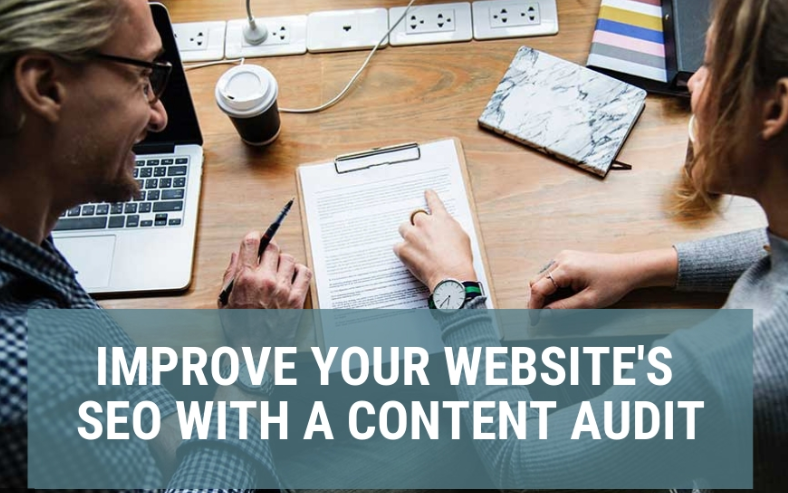 You generate quite a lot of content as a B2B marketer. Any of this may reach the goal, but most are either obsolete or underused. A web content audit has the function of extracting value from your whole content inventory. This is a time-consuming and often frustrating operation, and that is why so many people are shying away. But online tools like Prepostseo can make your content audit super easy by offering a range of tools for analysis.
Yet it shouldn't be the way it is. Audits of content can be enjoyable and fast. I'll teach you in this guide how to perform an audit of B2B content that is successful and effortless.
What is Content Audit?
A content audit is a method for storing the brand inventory and quantitatively assessing its effects. Its primary objective is:
Evaluate the output of information and classify related pieces of content.
Redistribute and repurpose broad markets with existing content.
You may have a blog post, for example, which was published four years ago. This article generates a constant traffic stream, but the traffic graph is going downward. You know that this deteriorating traffic is simply due to obsolete material. Updating the blog post and including more recent data can make it more important, thereby enhancing efficiency.
How much effort and time an analysis of the content requires depends entirely on the age and size of your total content. Big companies provide material that can now be useful, stretching for decades, although the inventory cannot even contain a hundred items for a new company.
Whatever the effort, a content audit can be a worthwhile exercise for three reasons:
Boost in SEO
Google has a preference for new content. There is even an update to the Google Freshness algorithm. Updating older material with fresher knowledge will offer the SERPs a lift, thus making it more applicable to new viewers as well.
There are tons of ways to extract more value from existing content by repositioning it to a new audience, repurposing older material, or redistributing it to a new channel. An audit of content can help you spot these underused pieces of content and find new ways to use them.
Idea generation
An analysis of material shows you what content has performed well in the past. This may inspire new concepts for present-day audiences. Additionally, it will help you find undervalued platforms and underrepresented markets.
When you have produced material for more than a couple of years, find an annual audit as a required activity. This will help you analyze your results, find potential markets, and, most significantly, ensure the content follows the quality expectations.
How to conduct a content audit to improve SEO?
The first thing you will note is that there is no set route to conduct an audit for content. It all depends on your expertise, abilities, and requirements. A small company seeking to improve its SEO activities would follow a slightly different direction than a B2B organization seeking to rebuild their legacy content.
That is more critical in recognizing the central method of performing a quality audit and applying it to your individual needs. A content inventory is the first step for a content audit. Let's move into more depth on this process-driven methodology below.
1. Perform Content Analysis
The trick to doing a quality audit is to find out the responses to certain queries. Your ideal content can help you determine, both quantitatively and qualitatively, the success of the other material.
Start by listing your main goals. How do you want to do with the content? Plus, the traffic? Want further contacts? If so, would you just like raw leads or Marketing Qualified Leads?
By rating the content on these four criteria, you will get the answers:
Target Audience: Does the content draw enough readers? Are the readers from a platform they prefer? Look at total page views, origins of purchase, etc.
Goals for engagement: Would users like to share the content? Will they spend a lot of time reading this? Look at the average share counts, average page duration, and bounce rate.
Leads: Does the material turn readers into prospects? Are readers subscribing to the blogs? The leads of good quality? Look at the lead consistency, reader-to-subscriber rate, and engagement rate, etc.
One criterion you can look at while auditing the sites is thin content. I consider thin content to be any website with a word count of 300 characters or fewer, which produces an average time on the page of 30 seconds or less. If you have content that fits these standards, it's typically a sign of poor performance. Use this to determine the remainder of the material on a scale of 1 to 10.
For e.g., an article that ranks number one for its primary keyword and brings in four thousand visitors each month and earns a 10/10 traffic score. Another article that rates number eight for its primary keyword and carries a traffic ranking of 6/10 in nine hundred visits each month.
2. Develop an action plan
Once you follow the aforementioned exercise, you should understand that nearly any item of content is defective somehow. Some will bring in low-quality meaningless leads, some will not be able to keep a reader's attention, and some will not carry adequate traffic.
Then the next move is to repair the shortcomings in each of the pieces of material. The quality evaluation exercise you have done above would be an immense help here. You should establish a course of action focused on the existing standard, importance, and capital demands of each piece of material.
Generally speaking, on each of the four metrics, the lower a content item scores (branding, lead, interaction, and traffic), the more time it will take to improve. This will be easier to concentrate on "low hanging fruit," i.e., fairly decent material.
What facets of the material you want to change would depend on your short and long-term objectives. If you're trying to fix your branding, it's better to bring all your rated content to at least a branding score level of 8/10.
On the other side, if your goal is to get more visitors, your main priority would be to take action to boost the on-page SEO for and content items. For on-page SEO, look out for SEO suites like Prepostseo, which can be very useful for the stated purpose.
Effectively, you will have four options for each piece of content:
Delete: It is better to delete posts that are too old or obsolete. Too much time will be needed to improve it to a level where it will bring positive ROI. This rating should fall to your lowest scoring content.
Improve by upgrading: It involves content that addresses a platform, content that is important but outdated, content that follows most but not all of your branding guidelines, keyword, or audience of your choice.
Combine: Often, you will have several pieces of content that address specific keywords or markets. In these situations, all low-scoring content will be paired with top-performing content that addresses the same audience or keywords.
Repurpose: Some of the posts may have the right audience, but the wrong style or medium. Alternatively, some of the material provides the opportunity for many channels to thrive. This material should be repurposed and circulated in the widest possible manner.
Conclusion
This is by no means a comprehensive audit of content, but it should give you a start. There are many other approaches to the auditing process, including type-based evaluation of content and target audience.
Simply finding and trimming low-performing material will be fine enough for a novice, though. In the long term, a leaner, more oriented marketing approach in which you periodically repurpose, recycle, or delete low-quality content would do better. You can take a more analytical approach to the audit process as you develop your content inventory and risk management skills. Generally, an accomplished SEO expert will see potential in a piece of content based on their market research.
Nonetheless, concentrate on creating a better inventory of contents and implementing the process in your material audit above. Perform this procedure at least quarterly for better results.