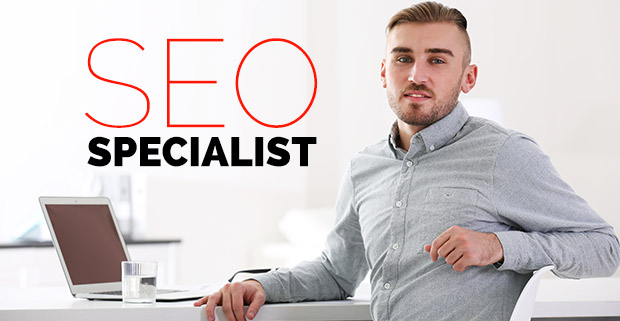 In the digital marketing industry, everything depends on the organic search, thereby making an SEO expert a very important person in the marketing department. More than half of the traffic on the website is dependent on this type of marketing. It means that almost 51 percent of all people that visit this site know it through the SEO. Getting a top rank will have a positive impact on the growth of your business and its revenue.
To get the top spot you should have astute understanding of the SEO; how it operates, latest trends, and ways to grade your results. Many people look at becoming an SEO expert as a farfetched dream because search results are changing on a regular basis.
You can start the process of becoming an SEO expert from your small desk. There are steps that you should follow to help you stay informed on the new trends so that you stay abreast and become a qualified SEO marketer. By doing research on a regular basis it will benefit your organization and your aspirations of growth.
How do you start?
It is not a requirement that you be a writer so that you start in SEO. The following skills might however be required and boost your chances of success; they include print advertising, business marketing, writing, graphic design, web design, web development, and online consulting. You should also be passionate about your work and hope you are lucky. The professionals who you meet will help you as you start out and make things much easier.

Academic knowledge is important but you also need to have real world experience. You should do the following two things to get optimal results;

a) Create a website and use it well. Many people will reach you and get to know your dealings. You can also go further and create your SEO blog site.

b) Volunteer your time and become an SEO for any organization. By doing this you get important lessons and experience that will come in handy in your future endeavors.

What role do you want to play as an SEO?
You can choose between the two roles: agency or in-house. The difference between the two is as follows:

IN-HOUSE AGENCY
* You give total focus on only one client. You serve different clients and the SEO opportunities that come with that.
* Sufficient experience and knowledge of the house business, it does not Deep experience and knowledge of the SEO, but little to zero knowledge of the business
* Matter even if one has minimum knowledge of the SEO.
* As a newbie, it will be hard to get in-house opportunities this is because many organizations will expect you to have prior experience. You should start as an Agency as this is the right place to start and get to learn about the business from the veterans.

SEO mistakes you should avoid
* Title tags and quality descriptions
* Thinking inside the box
* Ignorance, thinking you knows while actually you do not.
* Using Google keywords
* Low quality jobs
* Not having a registered site
Before you start as an SEO, try to learn as much as you can from the company that has a solid reputation. Get a site where you can contribute, and reset the rankings available. Ensure you share your knowledge with people to give back to the industry and community. With passion and the skills required you will get success.