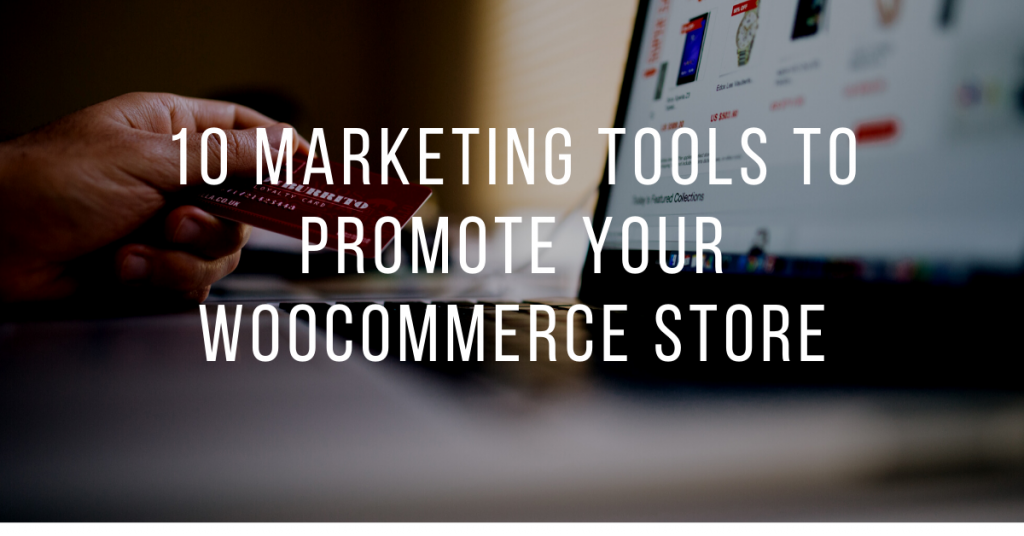 The developers at WooCommerce have undeniably created one of the best eCommerce platforms in existence. It's affordable, easy to use, even free for small business owners. Sadly, many eCommerce store owners don't realize that there are several extensions they can use to help promote their stores. These tools can truly make it easier to reach out to your target audience. To get a real marketing boost, take a look at these ten tools.
1. Beeketing for WooCommerce
Beeketing is a multi-faceted marketing platform for WooCommerce users who want to increase on-site conversions through a series of conversion optimization techniques. Beeketing features include:
Sales Countdown Clock
Low Stock Indicator
Pop-Up Order Notifications
Coupon Pop-Ups
Social Proof
Enhanced Product View for Mobile
Buy Now Button for Mobile
Upselling and Cross-Selling Support
Sales Gamification
Cart Level Discounts
Shopping Cart Abandonment Support
There are 'free forever' features for Beeketing users. Paid features are subscription-based, and range from $8 to $49 dollars monthly.
2. Facebook for WooCommerce
Facebook for WooCommerce is your tool for connecting your Facebook presence to your WooCommerce shop. Use this tool to install the Facebook Pixel, upload your product catalog, and allow your Facebook followers to shop for your products directly on Facebook. This tool also allows you to run dynamic ads on Facebook.
This open-source tool is developed via GitHub. All bug reports and requests are handled through that platform.
3. Automate Woo
Automate Woo is a popular, marketing automation platform for WooCommerce. For only $99 dollars, users can take advantage of the following features:
Abandoned Shopping Cart Reminders
SMS Notifications
Wishlist Integration
Personalized Coupons
VIP Customer Rewards
Follow-Up Email Support
Inactive Customer Targeting
Birthday Emails
Subscription Automation
Referral Programs
WordPress can be added through the WordPress back end.
4. Metrilo
Metrilo is a WooCommerce extension that combines marketing analytics, email, and customer database support. The analytics feature presents sales and other metrics that allow you to easily track the performance of your WooCommerce shop. The database utility records and tracks customer data, and on-site behaviors. This information allows you to identify new opportunities for customer engagement at every turn. Finally, the email module uses data from the other two features and acts on predefined triggers to allow you to reach out to your customers via targeted emails. Metrilo even includes real-time synching to ensure that all reports are accurate and up to date. There are multiple plans available, so you can select the one that works best for your store.
5. Google Product Feed
The Google Product Feed Extension allows you to create a feed for sending product information directly to Google merchant center. This is a requirement if you want to set up Google Shopping Product Ads. With this extension, you can select the fields that you will include in your product feed. Once you fill in the necessary information, you will have an automated feed for your products that is in the format that Google requests.
In addition to this, the Google Product Feed extension contains data entry fields that allow you to capture additional data required by Google. In order to use this plugin, you must have a Google Merchant Center Account. Once everything is set up, your products will show up in Google Shopping search results.
6. Pinterest for WooCommerce
Pinterest for WooCommerce allows you to easily connect your WooCommerce store to Pinterest. For $79, you can take advantage of the following features and more:
Secure Connectivity
Ability to Add Products Automatically
Allows Users to Save Your Products to Their Boards
Manage Pricing Images and Descriptions from One Place
Custom Images for Pinterest
Multiple Pin Board Support
Pinterest Hashtags
List Entire Product on Pinterest in Just Minutes
Open Graph Markup Support
Direct Product Links from Pins
Pinterest Tag to Track Conversions
Images Auto-Resized
Ability to Create a Pinterest Catalog
The subscription cost for this tool is billed annually.
7. Follow-Up Emails
Follow-Up is one of the most popular email marketing plugins that has been developed for WooCommerce. It allows shop owners to automate communications that they broadcast using both Twitter and Email. A subscription to this plugin comes with a year's worth of support and updates.
Using Follow-Up Emails allows you to send emails and Tweets to both existing customers, and ones that you've targeted. All you have to do is create the content for your emails, newsletters, and on-page content. You can do this in house, or outsource using a resource from one of these writing websites reviews. In addition to automating marketing communications, you can also track the effectiveness of your email campaigns. The tool even includes customized email templates. Follow-Ups is compatible with built-in WordPress editor and email tools. Finally, the tool integrates with Google Analytics.
8. WooCommerce Instagram
The WooCommerce Instagram Extension was created to make it easier to promote your products via Instagram. To make the extension work, you need to have an Instagram account. This allows you to display Instagram images of your products. All you have to do is use a specific hashtag. In addition to this, you can link your Instagram account from WordPress. Then, you can show Instagram product images on your website. This helps you to show potential customers how other people are using your products.
9. Coupon Pop
Coupons have always had significant customer appeal. Use them to increase conversions on your WooCommerce site. With Coupon Pop, you can offer buyers specially curated coupons that are sure to keep them interested. Install this tool with no coding, and begin using it for as little as $29.99 per month. You'll be able to create and display coupons right on your site.
To take advantage of these offers, your customers must simply join the social network you indicate, or subscribe to your mailing list. Coupon Pop works with Facebook, Twitter, Instagram, and other popular social media sites.
10. Instant Search + for WooCommerce
This helpful extension for WooCommerce allows you to add enhanced search capabilities to your WooCommerce shop. This has the potential to boost your conversion rates quite noticeably. The cloud-based search capability works quickly, returning accurate results to customers in real-time as they type. You may start with a 30-day free trial before you must obtain a license. Because InstantSearch+ for WooCommerce is cloud-based, it doesn't burn up server resources. Perhaps best of all, this is an intelligent tool with a learning search algorithm. Feel free to customize the tool via the configuration section.
Final Thoughts
WooCommerce is the ideal tool for entrepreneurs who wish to succeed in eCommerce. Now, imagine the power of WooCommerce combined with the functionality of any combination of the tools listed here. These marketing extensions will allow you to reach out to more customers, improve onsite conversions, and create better user experiences.
Bonus: OutreachBoard
Publishing guest post routine isn't on you anymore. Outreachboard guest post WordPress plugin allows you to save a massive amount of time by creating powerful checklists (plagiarism check, minimum or maximum number of words, crop and optimize featured image, allow authors to use a predefined number of Tags or Categories, and much more) in addition to your writing guidance. You decide, whom to accept or decline. It's quick to implement, easy to use, and secure. With Outreachboard, it takes minutes — not hours — to review and publish.