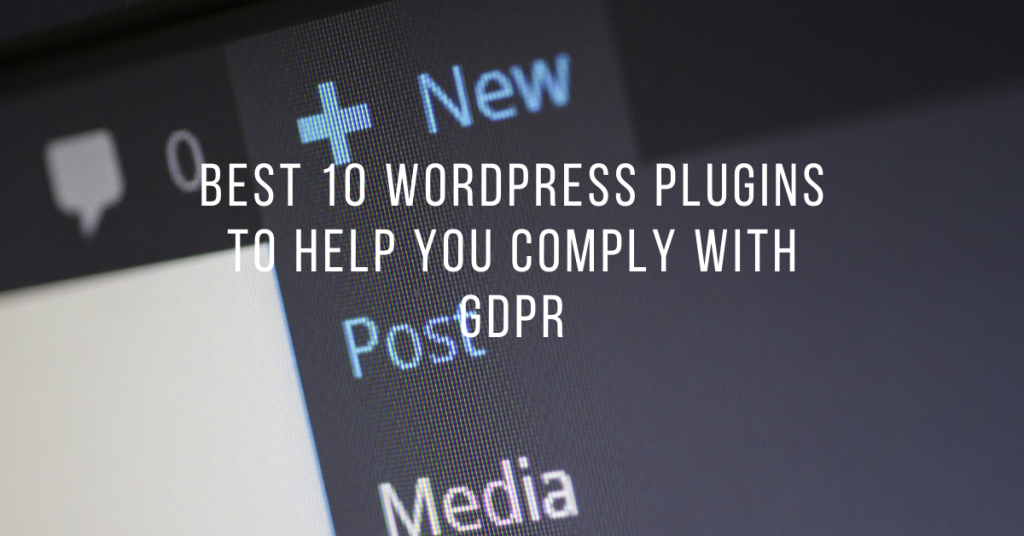 A privacy policy is mandatory for any website. It discloses the way you gather and manage users' data. If you are dealing with EU citizens, your site must be compliant with GDPR. And the easiest way for that is a WordPress GDPR compliant plugin. It will help you to make your site compliant with GDPR with features for data access, data eraser, data breach notification, etc. Some plugins will let you create privacy policy pages with drag & drop builder and add consent checkboxes to your site.
In this article, we will give you a list of the 10 most widely used WordPress GDPR plugins of the year. All the plugins are chosen keeping your needs in mind. No matter whether you want to add a checkbox to a form or give users access to their data that are stored on your database, our list of plugins will help you meet your needs with their exclusive features.
What is GDPR and why do you need a plugin for it?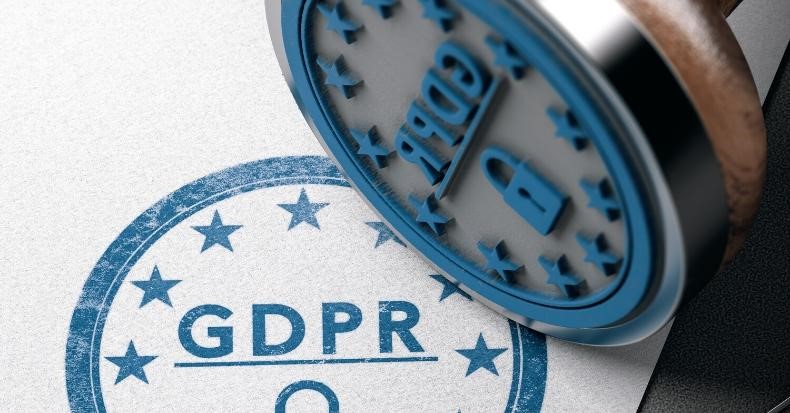 The General Data Protection Regulation or GDPR is a legal framework that sets guidelines for the collection, processing, and storage of the personal data of EU citizens. It mandates organizations to be accountable for their decisions on the followings –
How they collect and use personal data
How they will keep the records and evidence of the decisions they made and how they made them.
Companies need to be clear about why they need the data, and how they are going to use it.
How they are going to keep it secure and not trade or sell. Clarify the legal basis used to process the data.
GDPR sets out seven principles for the collection of user data. These are the guiding principles that any organization using data of EU citizens must follow. The principles are as follows –
Lawfulness, fairness & transparency
Purpose limitation
Data minimization
Accuracy
Storage limitation
Integrity and confidentiality
Accountability
GDPR applies to all the businesses that deal with the personal data of EU citizens irrespective of their geographical presence. It mandates penalties for noncompliance or data breach which can reach up to 4% of the company's annual turnover.
A WordPress plugin helps you to make your site GDPR compliant easily on your own. It automatically adds all the required elements to your site. All you need to do is to install, activate, and configure the plugin.
Best GDPR compliant WordPress plugins for 2020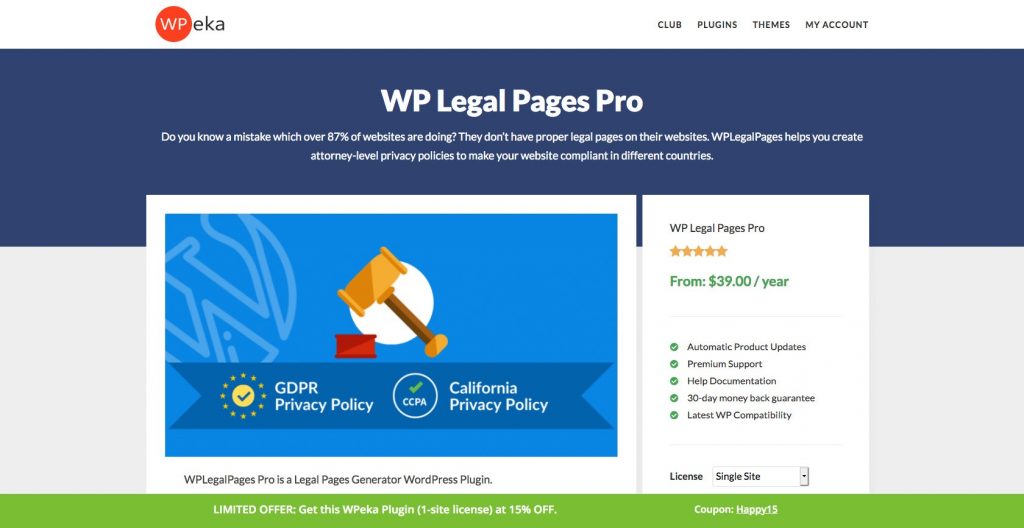 WP Legal Pages Pro is an Elegant WordPress plugin to create attorney level legal documents on your website without taking help from any lawyers. It comes with a 25+ pre-designed template created with consultation with experts lawyers keeping your needs in mind. You can just enter your details and publish the page. You can edit the content of the page any time later.
The plugin is well documented. All the features are self-explanatory. It works well with all the WordPress themes. It is available in both free and premium versions.
Features
Easy installation
Pre-built templates
Editable templates
Easy shortcodes
Helpful docs & guides
Premium support
Price – $39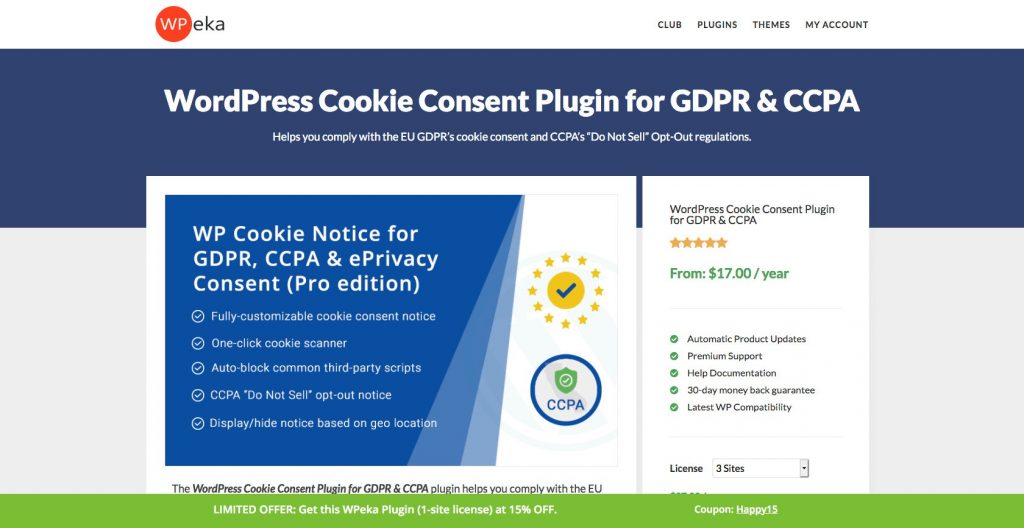 WordPress Cookie Consent is a feature-rich WordPress tool to make your site compliant with GDPR. It allows you to get categorized consent from the viewers to allow the use of third-party cookies. You can allow them to revoke or change their consent anytime. The easy to use interface lets you manually add or edit cookies on your site.
The plugin is easily customizable. It works with all the WordPress plugins and supports multiple languages. It is well documented.
Features
GDPR compliance
CCPA compliance
Cookie detector tool
Auto Cookie categorization
Edit cookie information
Granular cookie consent
Price – $37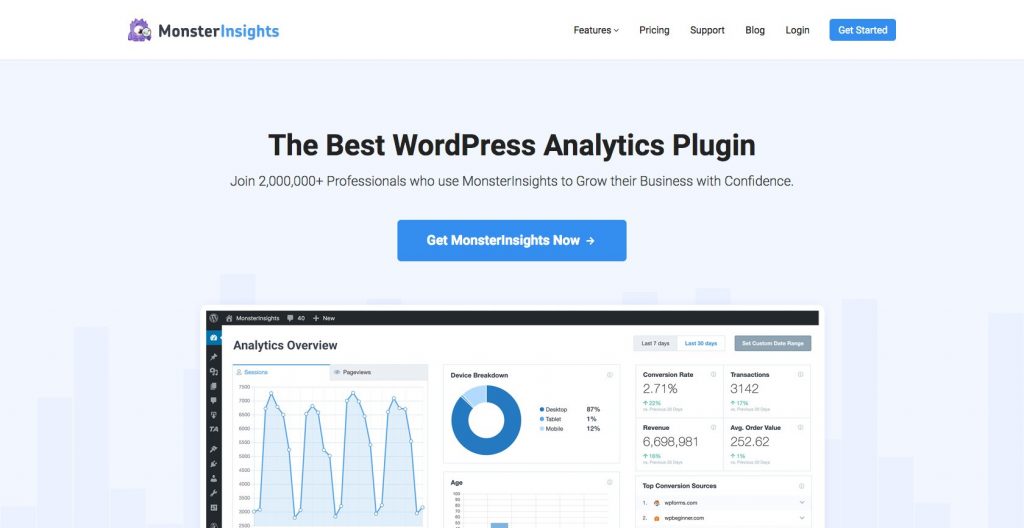 MonsterInsights is a powerful but easy WordPress plugin to make your site comply with various privacy policies. After activation, it automatically makes your site compliant with GDPR or other privacy rules. All you need to do is some setup regarding the privacy laws to be followed. It offers universal data tracking. There are options to automatically disable or anonymize personal data tracking depending on your needs.
The plugin lets you create a consent box via Mosner insight EU compliance addon, an addon offered by the same group. With this consent checkbox, you can take users consent for using their personal data without much effort. It is a user-friendly and well-documented plugin.
Features
GDPR & CCPA compliance
Customizable dashboard widgets
Affiliate link tracking
File download tracking
Detailed statistics
Realtime report
Price – $99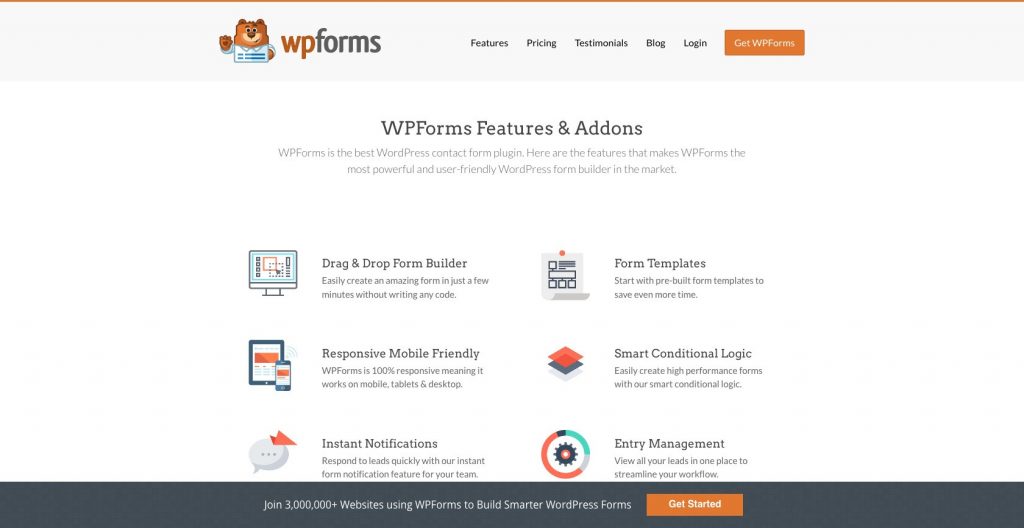 WPForms is one of the most popular WordPress form builders. It lets you create GDPR compliance forms on your site with just a few clicks. You can allow cookies and geolocation tracking on your forms with a single click. There are features to stop storing and collecting IP addresses of the users and ant other user information related to form entries.
The plugin lets you enable checkboxes on your forms to take user consents. You can split your forms into multi-pages to improve user experience. There are options for user registration and constant contact integration. The plugin is mobile responsive.
Features
Drag & drop form builder
Pre-designed form templates
Smart conditional logic
Entry management
Instant notification
Spam protection
Price – $ 39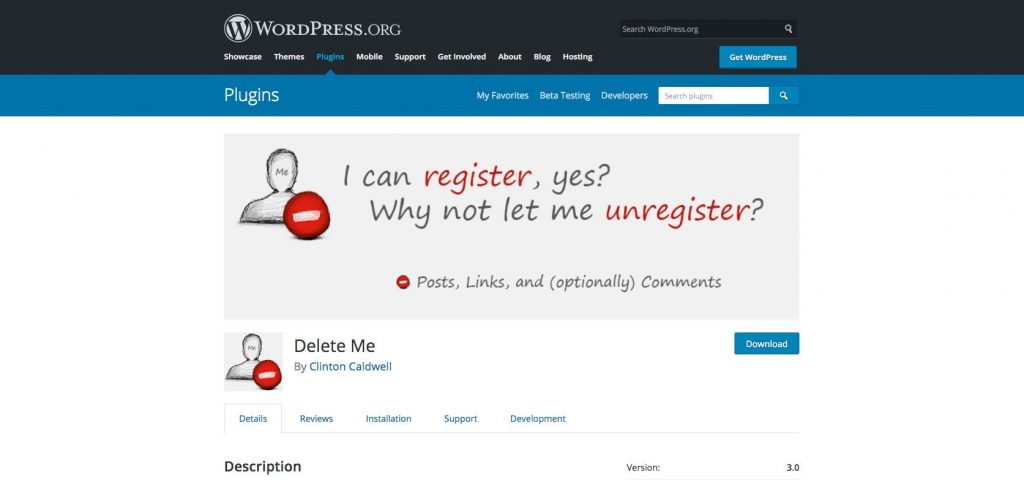 Delete Me gives your users the option to register with your site and also to delete their account at any time. It gives them a choice of whether or not to stay registered with your site. This option makes your image better in the eyes of the users as they know that anytime they can move away if they are not happy with your service.
The plugin empowers your users with the "right to be forgotten". It is a great way for sharing the responsibility of handling data safely for small and mid-sized businesses. You get email notification when a user deletes his or her account. It is a free plugin.
Features
Allow users to delete their account anytime
Take users' permission before erasing their data
Limit account deletion option to specific users
Add account deletion option to user profiles or anywhere on your site
Use shortcodes to add account deletion option
Multisite support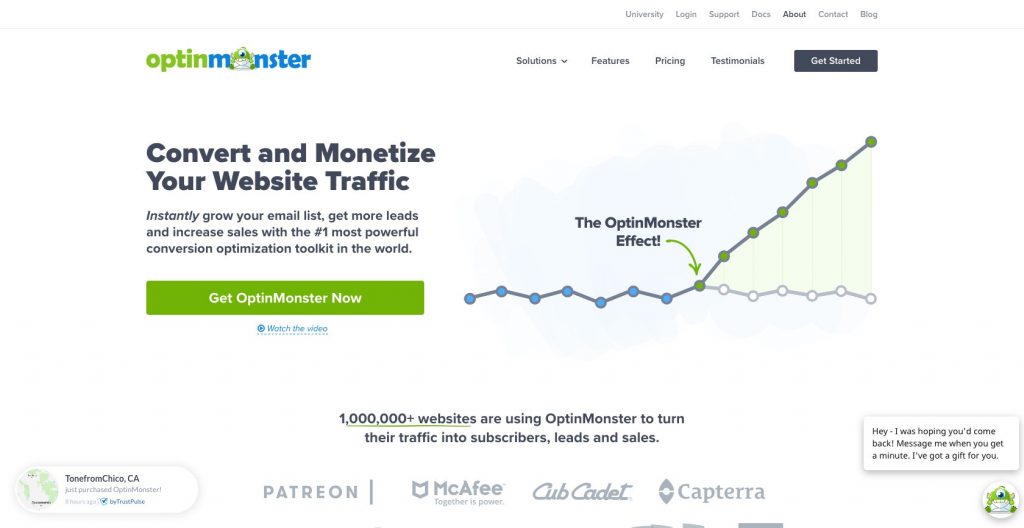 OptinMonster helps you to boost your traffic using advanced targeting options while remaining GDPR compliant. It lets you create a customizable checkbox. With the help of this checkbox, you can direct your visitors to the terms and conditions and privacy pages and ask for their consent. You can create easy forms and place them in different areas of your site without any difficulty.
The plugin allows you to track user actions in detail. There are features for detailed statistics and report generation. The plugin is responsive and easy to use.
Features
Yes / No forms
Inline forms
Sidebar forms
Drag & drop builder
Seamless integration
Price – $9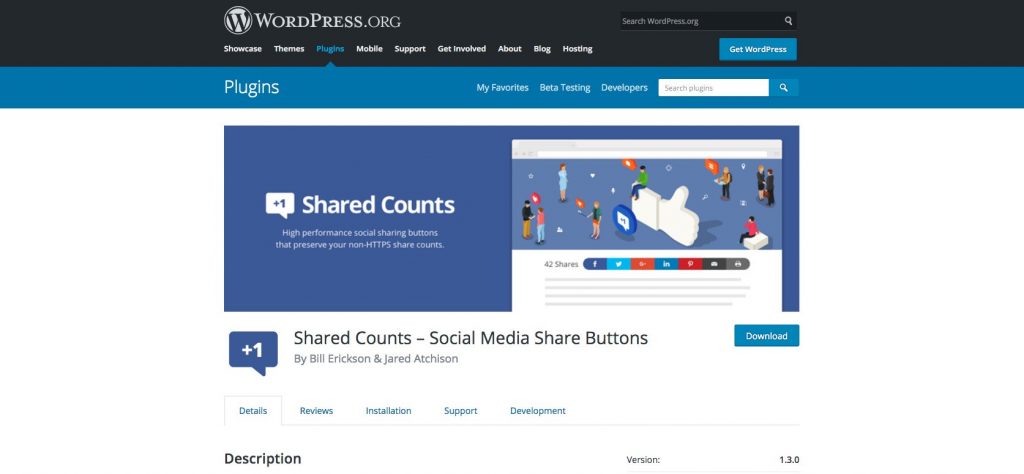 Shared Counts is a WordPress social sharing plugin that makes your site GDPR compliant by taking users' consent before enabling cookies. Unlike other social sharing plugins, it does not enable cookies by default. With this plugin, static share buttons are loaded on your site. You can edit the post screen that displays the shared count.
The plugin is developer-friendly and easily configurable. There are share button styling options that enable you to choose a perfect look for your site. You can automatically add the share buttons before or after any content. It's a free plugin.
Features
Take users' consent easily
Advanced social sharing buttons
Discover your popular content
Preserve non-https shared counts
Retrieve counts from emails and social media
Improve site performance with lean assets and smart caching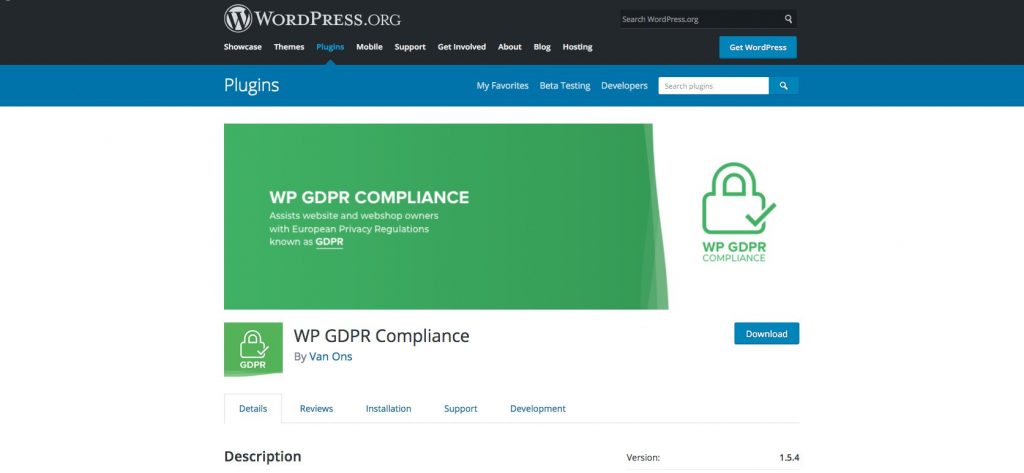 WP GDPR Compliance helps you to add consent checkboxes easily to your site to keep a consent log. It integrates easily with the popular WordPress plugins like WP Forms, Contact Form7, WooCommerce, and WordPress Comments. After you integrate with a form builder, it automatically adds a consent box to the forms you create.
The plugin enables your users to request access to their data stored in your database. After they make such requests, they are given temporary access to their data. They can make a request for the deletion of their data anytime. It is a free plugin.
Features
Take users' consent easily
Keep a consent log for supported plugins
Add checkboxes for supported plugins
"Right to be forgotten" by anonymizing user data
Right to access through the encrypted audit log
Complianz GDPR Privacy Suite is a modern and elegant GDPR plugin for WordPress. It helps you make your site compliant with GDPR or CCPA or both. It has an advanced personal dashboard to set up legal pages like privacy statements & data processing agreements. It helps the user set up a cookie notification bar and configure it based on your requirements.
The plugin gives visitors an opt-in- button for cookie storage. They can set up accept or decline buttons quickly. You can A/B Tests and to optimize cookie consent notification as per the customer needs. The plugin allows users to combine US Privacy Laws (CCPA) with the European Privacy Laws (GDPR) or vice-versa. It works well with all WordPress themes.
Features
Custom CSS and templates
Built-in cookie scan
Cookie blocker
Tag manager & analytics
User consent registration
Placeholder to replace blocked contents
Price – $55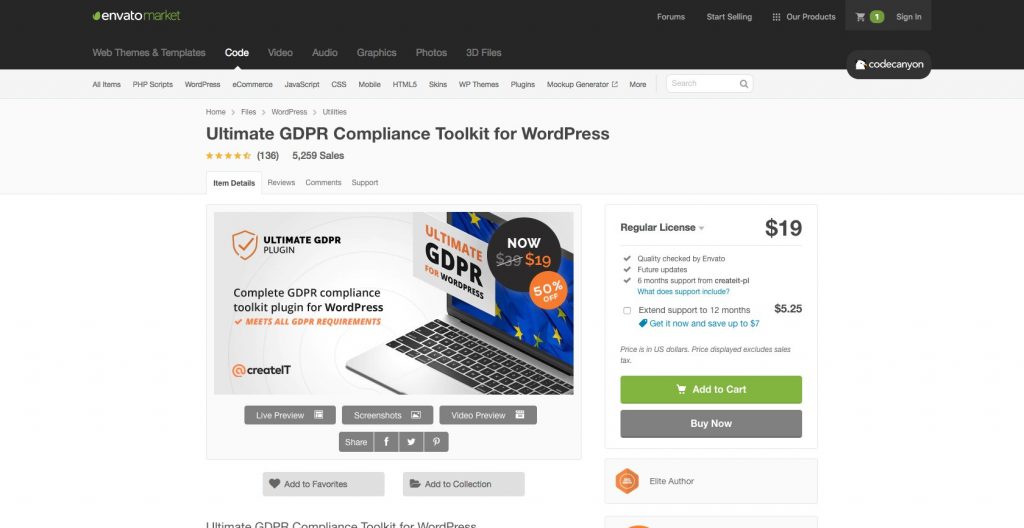 Ultimate GDPR plugin is an all in one GDPR compliance toolkit for WordPress. It comes with advanced cookie management features. You can blur some contents using a shortcode which requires cookie consent. Visitors will be able to access that information only after giving consent. It allows you to block third party cookies if you need.
The plugin is easy to use and well documented. You can export user data to JSON format or text files easily with an option to automatically send via emails.
Features
Enable users to request for data access
Give users "Right to be forgotten" by deleting data on request
Add consent checkboxes automatically to selected pages
Automatic data breach notification
Manage users' data via admin panel
Translation ready
Price – $19
Conclusion
When you have a WordPress GDPR compliant plugin, adding essential elements to your site that you need to make it compliant with GDPR is a matter of a few clicks. You can pick up any of the above-mentioned plugins based on your needs and make your site GDPR compliant without taking help from anybody. If you like the article, please share it on Twitter. Leave your feedback in the comment section. Let us know if you have any questions. We will get back to you soon.