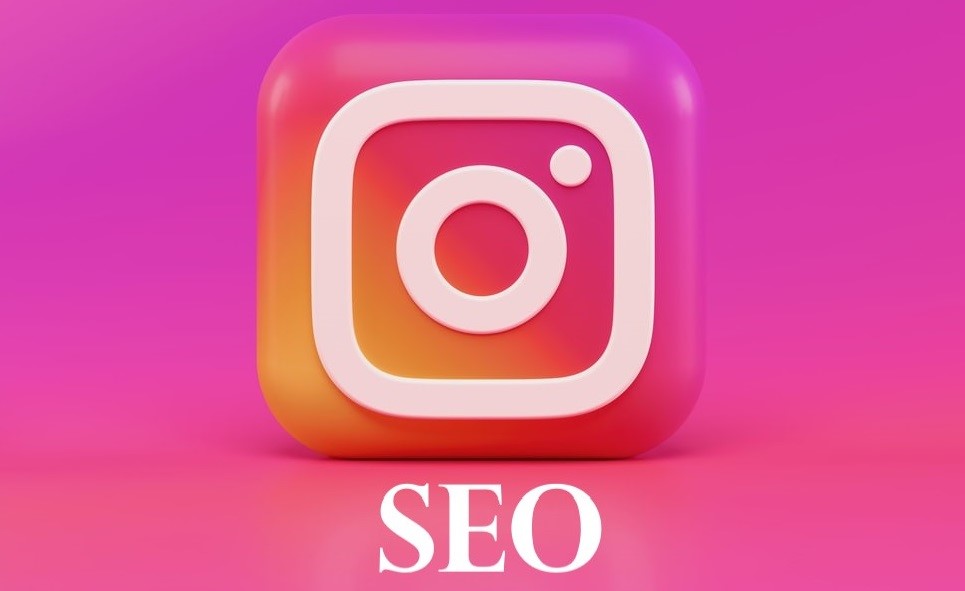 If Instagram is your main tool for marketing your business, you need to work harder to secure a large fan base. The more following you get, the larger the audience, and fortunately the higher chances of making more sales. This is where Instagram optimization comes in. To get more followers, firstly, people must have a way of finding you on the platform. This's perhaps the most challenging part as Instagram SEO differs from the typical Google SEO that most people are used to, hence it takes some time before adapting to it. To make things easier for you, this article guides you through some of the best Instagram SEO hacks to assist you in getting more followers.
Why is Instagram optimization important?
As an entrepreneur using Instagram as a method of marketing strategy, this is the first question that should come into your mind. Why should you commit your time to create an account on Instagram; not for fun or entertainment but commercial purposes? To answer these, remember that there are over 1 billion active users on Instagram. With the appropriate SEO techniques, you can easily reach out to them. Another fact is that more than half (close to 70%) of Instagram users are young people and they (young people) command a huge buying power in the current market. Also, it's been found that the majority of account owners spend close to one hour of their day on Instagram. This is an advantage for you as you are more likely to meet potential prospects if you play your cards well. Last but not least, a big percentage of Instagram users use it to find new products and services: things like fashion products, furniture, cars, household items, and the like. This implies that your content on the platform can effectively captivate prospective consumers to your enterprise.
How is Instagram SEO different from others?
From the above explanation, you can guess how important it is for people to find you on Instagram, go through your profile and 'click' the follow button. That could be the beginning of acquiring new customers to your brand. Nevertheless, you should understand that Instagram SEO works differently from popular SEOs like Google. You should note that Hashtags create a huge difference than just bearing keywords although the latter has some importance. Simultaneously, including hashtags in the bio doesn't entirely help the account to pop up when the said hashtags are searched. There is a way you should incorporate that profile name with your Instagram handle to boost discoverability more than just including them in the content. Don't get confused, perhaps you're new in the game, you will learn more as time goes on. This post is created to help you sort that confusion and most importantly assist you in understanding the best optimization tactics for Instagram.
#1. Create Keyword-Optimized Captions
On the Explore Page, you are only allowed to search for content with the help of hashtags as well as location tags. Additionally, the platform offers content recommendations customized according to the interests and the kind of interactions of the user. For example, user X is a car enthusiast and he regularly 'likes' car-related posts, their Explore page will most probably show content that relates to the kind of content they have portrayed interest in. What the Explore Page algorithm does is use an embedded framework of the account to monitor and identify topically similar accounts. The framework follows and understands the exact representation of the word depending on the context. Additionally, it relates how some accounts relate to each other relying on the kind of keywords frequently used in the bios, usernames, captions, etc.
This explains how creating descriptive captions bearing relevant keywords increases your profile's chances of popping up in the Instagram Explore page for relevant account users. With the embedding framework, the keywords that you use would be 'evaluated' to determine all the relevant topics that align with your interests.
#2. Profile Optimization
The search function of Instagram operates somewhat like Google such that it generates closely related profiles depending on the terms used for searching. Also, note that the search outcomes are based on various factors like the type of accounts that you're linked to or that you follow. Additionally, the kind of posts/accounts that you frequently 'like' and 'follow' have a paramount impact to determine relevance. Moreover, keywords play a very important role as well. That said, it boosts your chances of being found when you optimize your Instagram handle with certain keywords to be displayed in relevant searches. For instance, if you are dealing with apparel and related stuff, consider incorporating keywords like fashions, clothes, and the like so that your profile shows up if any of such keywords are searched.
#3. Use secondary keywords in your bio
Having your primary keyword taken care of, the next step is to get the best from secondary keywords. Ideally, a secondary keyword is a phrase that revolves around the primary keyword. For instance, if you chose 'fashion' to be your primary keyword, then your secondary keywords might be items like 'shoes', 'shirts', 'trousers,' 'sweatpants,' and 'hoodies' among others. You need to take your time to craft an informative and attractive bio while including some crucial SEO keywords. The main objective of secondary keywords is for attracting persons who might be searching other main keywords (not particularly yours) but are still looking for products like your own. For instance, supposing 'Fashions' is your main/primary keyword and the user searches 'Cloths' on the Explore page, your profile will show up because you chose secondary keywords like 'shoes', 'shirts', 'trousers,' 'sweatpants,' etc.
#4. Treat Hashtags as Keywords
Now that you've optimized your account profile, it is high time to do the same on your posts. It's a recurrent process that needs "specialized treatment!" some account users won't find you directly, but they will more likely find you through a hashtag on a particular post. This shows the importance of having hashtags on your posts. You should treat hashtags as keywords as they attract a broad and more diverse audience increasing your chances of reach out to more prospects.
#5. Using secondary keywords in image captions
From the above explanations, you can guess that Instagram is a free-standing search engine of its own which means in whatever you do on this platform, focus on keywords. Creating an impressive and engaging caption not only attracts the existing followers but also the new ones. An effectively crafted caption does more than just catching the attention of the user – assists in showing you up in search outcomes. In the same manner, you enabled optimization of your bio as well as hashtags with keywords, consider doing the same for the caption. For instance, suppose that you're dealing with Eye care products like spectacles and eye drops and you happen to post a part of glasses on your profile, caption it with secondary keywords like 'sunglasses,' 'reading glasses,' et al. Instagram algorithm will use those terms to boost your ranking in their search for related searches.
#6. Getting Tagged
Getting tagged by other account users, let's say your friends or business partners – in their stories or posts – will direct people to your profile. Then there are high chances you will attract immense following the more you're tagged. So you can encourage as many people as possible to tag you in their posts. For instance, if a customer purchases an item such as a pair of shoes from your brand, request them to tag your profile when uploading a picture of themselves on the foot wares – "elegant shoes by SELLER XXX". From there, you can repost their photos or comment to show your appreciation. Even if your goal is to retain a consistent news feed, you can still share their photos on your Instagram stories.
#7. Treat Instagram Alt-Text with much importance
This's a relatively new feature designed to allow account users to caption words on their posts. The alt text feature was purposely meant to assist visually impaired users but can as well help in SEO. If you chose alt-text options on your posts, preferably photos, the Instagram algorithm automatically populates them. What's required of you is to make sure these captions are in line (relevant) with the content in your post. As some users might not be aware of how to access the 'Alt Text' feature, all you're required to do is to advance to the screen prior to sharing the photo and click the "Advanced Settings" button at the bottom. Afterward, you will be directed to a screen whereupon scrolling to the bottom, you will notice a tab that says "Write Alt Text" from there, craft whatever message you want but make sure it describes your image perfectly. Once you have done crafting your alt text on the picture, share it normally. That way, your posts are ranked better on the Instagram algorithm.
In conclusion, with the above-mentioned IG SEO tactics, you will effectively boost your awareness and reach out to a more relevant audience.