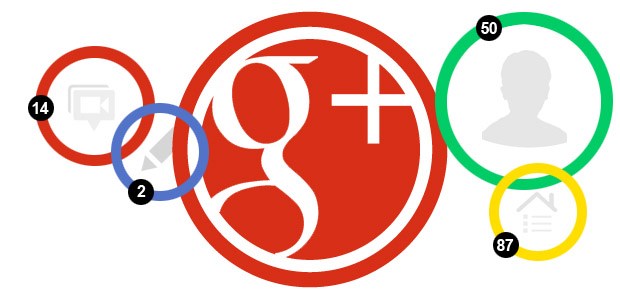 A lot of people online have a love/hate relationship with Google+. You might not be a huge fan of the network since it's another platform. However, Google is a major industry player in the search engine world. Anything you and your business do to get on Google's best books is welcome.
Although Google is recognized as a world's industry leader, it's surprising that most businesses do not make take advantage of Google+.
Unlike Twitter and Facebook which restrict Google from accessing their data, Google + is different and this makes it effective when trying to increase your search ranking.
Google+ Impact on Search Engine Ranking
Posting content on Google+ means that it's crawled and indexed faster than on competitor sites. Google+ impacts search rankings through personalization. If someone is following you on Google plus, chances are that they will see your content on search results goes up.
Having major influencers in your market space or building a strong audience of your own can get you a lot of exposure to your target market. Moreover, if someone shares your content on Google plus, the people who have connected with the sharer are likely to see the content appear in Google search. This increases the chance of your information reaching further.
Another reason why Google plus is an SEO goldmine is that the first link added to Google plus page post is a do follow the link. The do follow link passes link juice to the website you share. Do Follow links are a building block of SEO. These links work in collaboration with link context and TrustRank to determine your ranking for particular keywords.
Setting up Google My Business Account
You need to visit Google My Business to create a business listing on Google Maps. At this point, you'll have to verify the listing using a particular code that you can select to receive a postcard or phone call. After verification, your business page is ready for optimization.
If you previously had a pre-existing brand page or a local business page, you can transfer core data from the local page to the brand page, creating one local business page. Ensure that the information is up to date, accurate, and complete.
You can also get Google+ using LinkCollider.
Google plus can help your SEO efforts. Make sure to set up your business account, complete the various categories and have it verified.