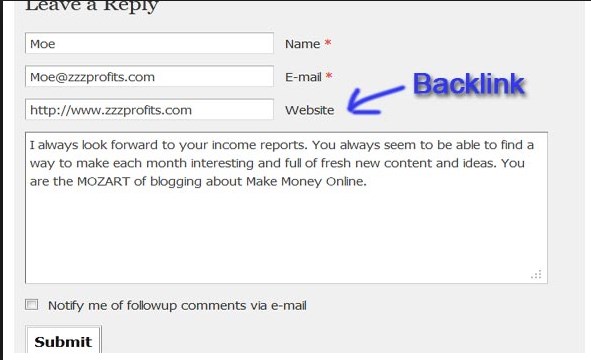 It is a wise thing to look for a professional expert to help you in creating a link in case you have never done it by yourself. The SEO professionals are much aware of how serious the job of building a link is.
These SEO professionals know where the links are supposed to be dropped and how these links are the reason on how the traffic will be directed to your website.
We have various ways on how the Drop My Link Feature can be of help when creating Free BackLinks. It is very simple to visit any website and put your comment there, but this is not a wise thing to do since many people will mark you as a spammer and will not visit your website, and this might ruin your online reputation.
If you use the Drop MY Link feature, it will enable you to make free manual backlinks which will be properly put on the best websites that are likely to visit your own web page.
Author's Note: If you want to be found by more readers and get more website traffic, try out LinkCollider. It is primarily a site that helps you get followers and likes for your social media sites but it can also bring traffic to your site and help with your SEO strategy.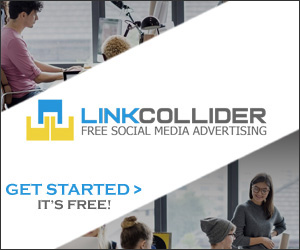 About the feature "Drop My Link"
Using the Drop My link feature will enable you get various websites which relate to that particular keyword that you'll be searching for. When you search a certain key word using Drop My Link, it will bring back a list of several websites where you will be able to post your comments and then backlink to your own website.
Not every blog will accept your website link, but you will probably find one which will enable you build your traffic. Drop My Link is free and will enable you get a bunch of safe, quality and very diverse backlinks for your site and which will improve your SEO.
The Drop My Link feature will also allow you to choose websites which are relevant for your site so that you can put a comment there and also leave a link to your website, and it ensures this by allowing you put in the keyword you want and selecting the kind of website that you want to leave your comment.
How to start using the "Drop My Link"
Anybody can be able to use the Drop My Link in case they want to use backlinks and make SEO. Most search engines work by partly locating the keywords and then evaluating their density, and this can probably increase your search engine ratings. You must ensure that any article that you contribute to has backlinks which are associated to your website.
If you use free backlinks, they will not only increase your website rating but also attract more visitors to your blog or website, and if your website is of high quality, then you will probably get permanent visitors from there. Backlinking is a kind of art of which you have to put in mind all the people who are linked to you. Backlink building normally requires a lot of time and efforts. If you are not ready to spend the time on this, you can hire a link building agency that helps businesses fulfill their SEO potential.
By using the Drop My Link feature you can build high quality backlinks naturally each day, and this should be your top priority as you wake up every day if you want to improve your blogs or website position in the search engines. This will also enable you to increase your search engine rating; that is the traffic, and which is the most important element when it comes to high search engine rankings.