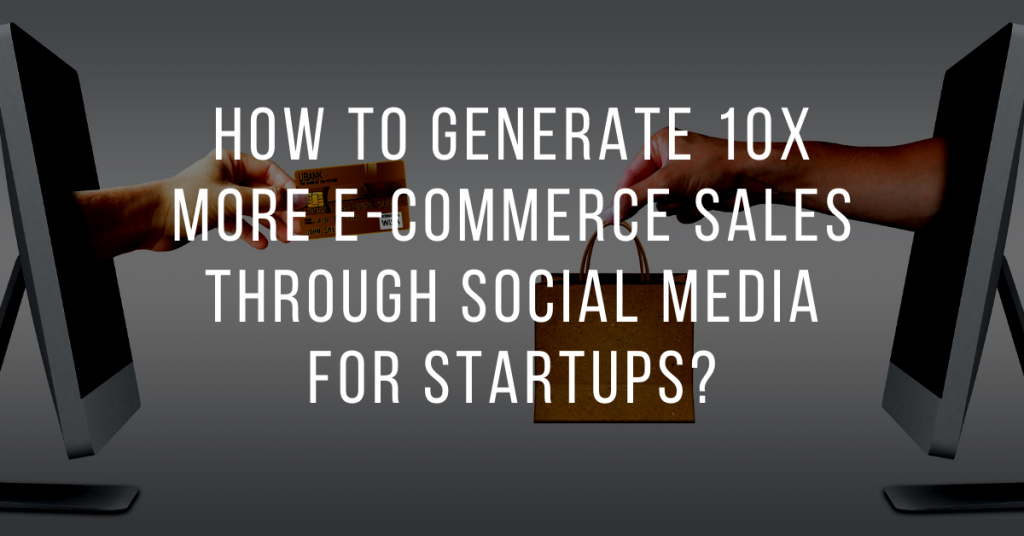 Ecommerce is one sector that continues to thrive. Whether people are stuck at home or busy at work, shopping online is now slowly becoming the preferred method. This might explain why, according to Statista, 4.2 billion USD worth of sales is expected to be generated in 2020.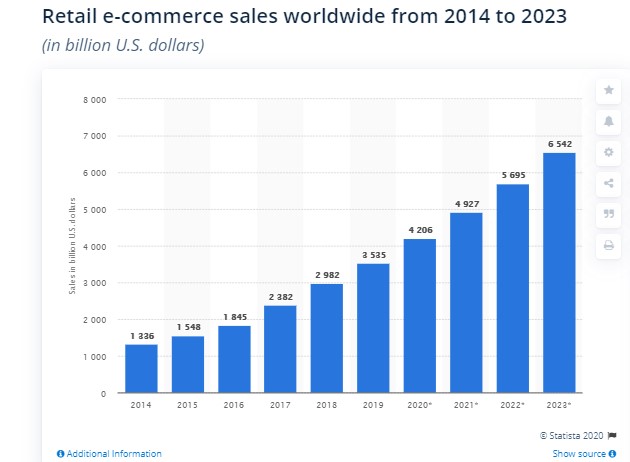 As per a report by Nasdaq in 2017, it is being predicted that over 95 percent of shopping will constitute ecommerce by 2040!
So, one thing is for sure. Ecommerce is a profitable sector to be in, and its future is certainly bright. But, does this mean every B2B eCommerce platform will reap the benefits?
Well, where there are rewards, there is extreme competition. Therefore, just because you are in a profitable industry doesn't guarantee sales, especially when you are a start-up with a limited budget.
This is where social media marketing can come in handy.
According to Brandwatch, of the 4.54 billion internet users of the world, 3.725 billion are on social media! Over 38 percent of organizations spend 20 percent of their marketing budget on social media.
And so should you. Here is how your startup can generate 10X more e-commerce sales through social media.
Find out where your target audience is
You cannot convert people into customers until you address them first. After identifying clearly who your target audience is, you need to be present where they are most active.
A lot of marketers make the mistake of building a unanimous 360-degree social media marketing plan. They invest the same amount on every platform and have the same content strategy for all. This approach is faulty.
This is because every platform caters to a given set of the target audience and requires a specific type of content.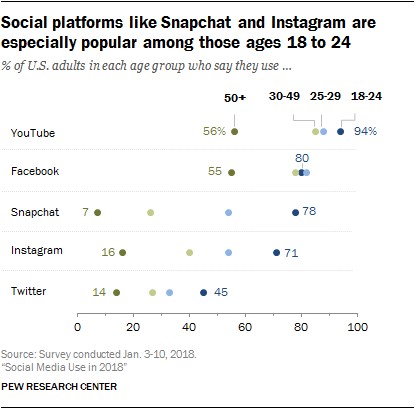 For instance, LinkedIn is mostly used by the professional community and prefers long-form articles. Facebook caters to middle-aged people and requires engaging posts. Instagram is for young-adults and solely rely on visuals.
Therefore, the right ecommerce social media marketing plan will identify a core social media platform for its marketing efforts. Once you know which platform you can find your audience at, it is easy to begin working on converting them, thereby ensuring sales.
Leverage Facebook Messenger
Facebook has over 2 billion users on its platform. Additionally, it also features 1.3 billion active monthly users. Even if young adults are moving away from the platform itself, many continue to use its Messenger feature, which is now a separate app of its own.
You can easily leverage the expansive presence of Facebook messenger to improve your sales.
And this is one thing that many brands, whether they be small or big, are not yet focusing on. Therefore, it will give you an edge.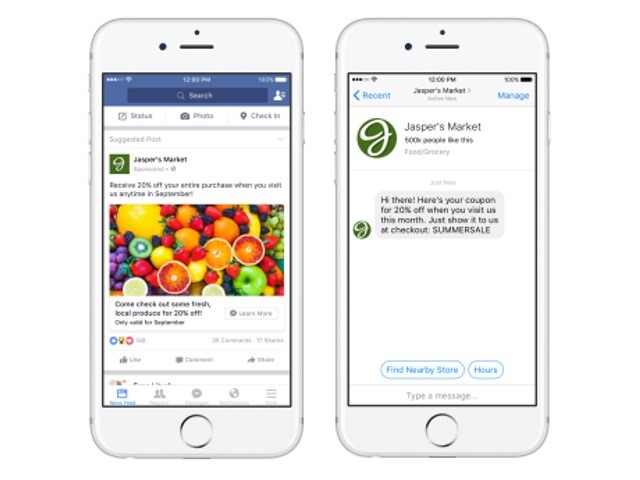 Setting up a company Facebook messenger and linking it back to your website. This feature is available for businesses. When you do so, you can use your messenger to show product updates, price alterations, and information to your potential customer.
Not to mention, it also helps in providing customer support, which, if done correctly and efficiently, generates positive word of mouth and hence increased sales.
Sell directly from social media
One criticism social media platforms have gotten previously is that social media users don't want to disrupt their browsing experience by redirecting to another website. This means that social media isn't as effective at ensuring sales as was thought.
While this might have been true during the initial days, almost all platforms have now overcome this weakness.
Whether it be Instagram, Facebook, or Pinterest, now these platforms allow brands to sell their offerings to their customers – without leaving the social media platform. This includes completing the checkout process as well!
For instance, BabyLeggings is a brand that uses Instagram's "Shop Now" Feature to its advantage.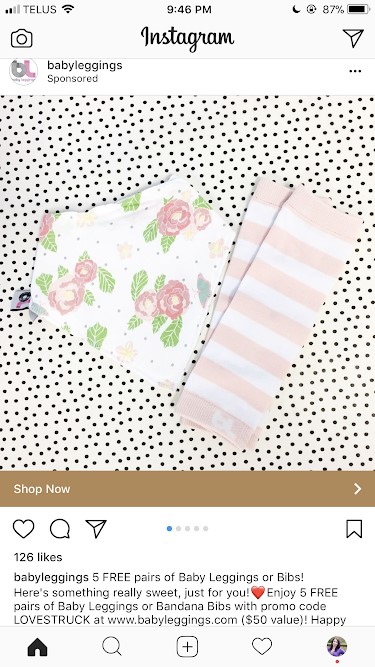 However, there are specific platform-based requirements that businesses must cater to before using this feature. There are certain limitations as well, depending on which platform you are using.
Regardless, the service remains beneficial for startups who wish for a high ROI for every dollar they spend on social media marketing.
Conduct flash sales
According to Hubspot, flash sales help in boosting sales by 35 percent.
The idea of a flash sale is to offer your products at a low price for a very limited time frame. Generally, a three-hour flash sale works best. These sales are not marketed in advance. Instead, unique posts are made on social media the same day as the flash sale.
To create a buzz in a limited amount of time, you can make use of promotional ads, whether it be a carousel ad or videos. This helps in reaching your target audience and not just your followers. Once a hype is created regarding the sale, more people will explore your brand and give it a try.
To ensure that your flash sale is a success, make sure to time it well. Also, use engaging copies in your social media posts to entice customers.
For instance, Pottery Barn uses the word "Select Dressers" to represent exclusivity.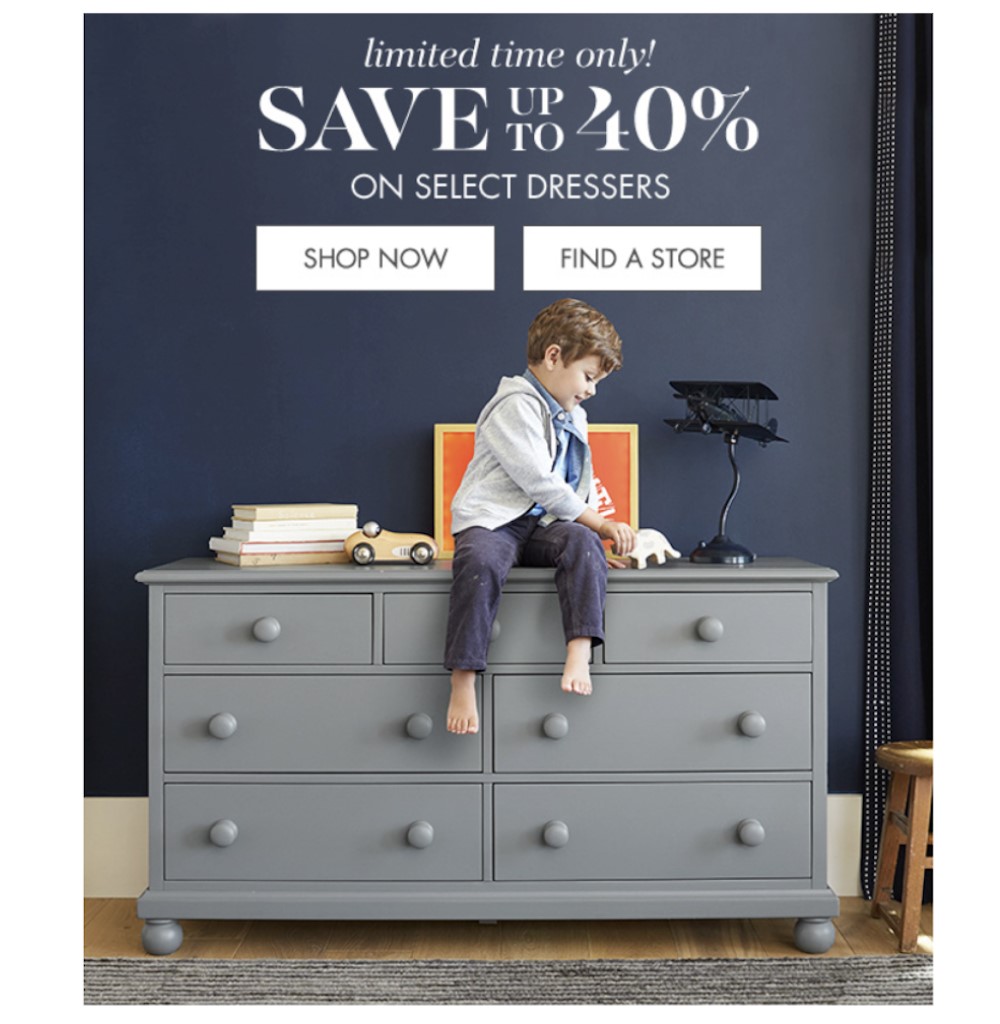 Offer informational content
A great way to improve your sales is by creating the right brand image. This helps in retaining customers and attracting new ones in the long run.
Think of it this way. Not everyone has an intent to purchase when they engage with your content. But, you want them to remember you when they do.
And there is no better way to boost brand awareness than by providing the information they are looking for. By offering informational content, you can establish your Ecommerce brand as an industry expert, thereby increasing the chances of future sales.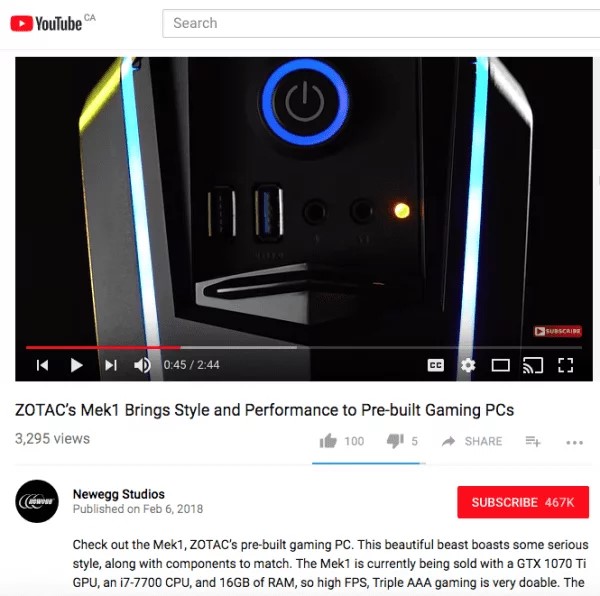 For example, Newegg runs a YouTube channel as well, where it offers information about new tech product releases as well as news about the industry.
Ending Remarks
When your budget is limited and acquiring sales is essential for your cashflows, generate Ecommerce sales through your social media presence.
Be where your target audience is. Offer them both informational and promotional content. Leverage features offered by social media platforms, whether it be messenger, direct selling, or ads. Watch as your sales figure grows.