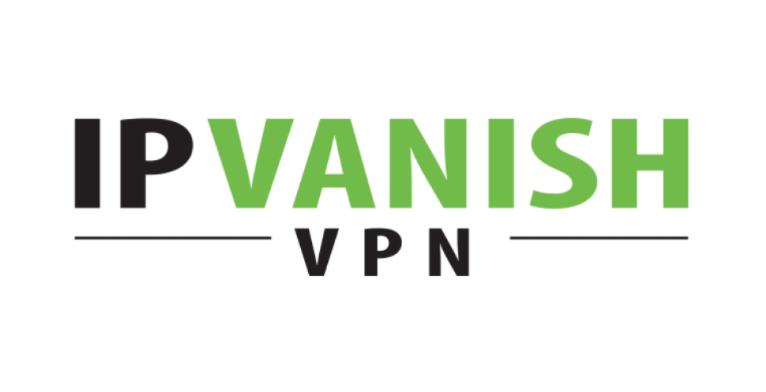 It's getting harder than ever to browse the internet safely these days, which is probably why you're here looking into VPNs.
Well, look no further; this article will shed some light on VPNs and show you one of the very best VPNs on the market.
What Is A VPN?
A VPN (Virtual Private Network) gives you complete anonymity online.
They do this by creating a private network instead of the typical public network.
In other words, a good VPN will mask your IP address making your online actions harder to trace.
But VPNs don't just give the user online anonymity:
They also supply a more secure network, which helps protect yourself against hackers.
VPNs establish a secure network with an encrypted connection; this makes it extremely hard for hackers to gain any personal information.
And it gets better:
VPNs have more uses to offer than a secure network and online anonymity; keep reading to find out what you can do with VPNs!
What Can I Use A VPN For?
If you want to browse using a secure network with online anonymity, you need a VPN.
There's no other way!
But as mentioned before, there's more reasons you should be using a VPN.
Here are some of the best things about browsing the internet with a Virtual Private Network:
Find Bargain Flight Prices
There is nothing people like more than grabbing themselves a bargain; it's human nature.
And that's where VPNs can help.
Airlines show their lowest prices in the area the company is based in.
For example:
A flight with British Airways will have a lower price in the UK than in Thailand.
And it makes sense:
Why wouldn't a company advertise its lowest prices in the country they are based? They want to attract their main clientele.
A VPN allows you to change the location to wherever you want and pick yourself up a bargain.
Sidestep Firewalls And Use County Specific Services
Unfortunately, due to licensing laws, few services are only available in specific countries.
This can make traveling abroad a nightmare; no one wants to lose access to their favorite TV shows or banking apps.
Using a VPN on your computer and smartphone will ensure you have access to all your favorite apps no matter where you are in the world.
Gain Access To Youtube's Regional Content
YouTube has become the most used video streaming service in the world. And there is no doubt you watch Youtube videos every day.
But did you know some of the content is regionally locked?
There was a time YouTube would show a warning that the video wasn't accessible in your location. But recently, things have changed…
… Now YouTube just won't show the videos in the search results.
If you want to enjoy all your favorite YouTube videos while you are away, a VPN will definitely come in handy.
Learn A New Language
Experts claim that humans can become fluent in a language within six months if you immerse yourself in the language.
And by using a VPN, you can do just this.
Think about how long you spend browsing online?
It's probably quite a lot, right?
Well, by setting your VPN to the language you want to learn, you can completely immerse yourself in the language.
IPVanish Review
Now you have a good idea of what VPNs are about what they bring to the table; it's now time to introduce you to one of the top VPNs on the market:
IPVanish ensures you have a secure internet connection, anywhere you are in the world.
IPvanish comes with three payment plans for you to choose from:
Yearly: $6.49/month
Three Monthly: $8.99/month
Monthly: $10/month
But the question is, what do you get for your money?
Works In 75 Locations
It's pretty well known that VPNs slow your internet speed down. So, to get around this, you need to choose a VPN that has servers in locations worldwide.
And that's what IPVanish brings you.
They have over 1,400 servers in 75 countries around the world. This means you have more chance of connecting to a server near your location.
But more importantly, you don't lose as much speed, and you don't have to compromise on encryption strength.
Provides a Secure Connection
Using public Wi-Fi connections might not be as safe as you think. The problem is, it's easy for other people to monitor your browsing history.
This can be extremely harmful if you're using things like:
Online banking
Entering credit card details
Accessing medical records
Using IPVanish eliminates the fear of having your personal details stolen online.
Supports An Unlimited Number Of Devices
Because people browse the internet using different devices, IPVanish has made sure they can cater for every need.
Windows: 7.8,8.1, and 10
macOS: 10,10 and up
iOS: 11.0 and up
Android: 4.0.3 and up
That's just a few systems the VPN supports; there's a few more like Linux and Router Firmware.
30-Day Guarantee
It's not unusual to be apprehensive about committing to a monthly service, but with IPVanish, you don't have to.
They offer you a 30-day money-back guarantee if you aren't satisfied with the service.
It's not quite a try before you buy, but it does give you the chance to get your money back if you're not happy with it.
The refund usually happens within three business days, with no questions asked.
250 GB Encrypted Storage
With the subscription to IPVansish, you also get a 250GB storage plan with Sugarsync. This allows you to access all your important files using the cloud safely.
It can be used for syncing word documents to view from anywhere. Or protecting essential files, you don't want people to have access to.
And that's just the tip of the iceberg, you can learn even more on Matthew Woodward's IPVanish review.
Wrapping-Up
VPN's play a vital part in keeping your online anonymity and keeping all your personal information safe.
Every 39 seconds, a hacker attempts to take someone's personal data. Don't let yourself be the next target and start using a VPN today.
One of the top contenders is IPVanish.
It provides you with a safe and secure network to browse the internet.
Another great feature is the free Sugarsync subscription; it makes transferring files between devices even safer.
What do you think? Did I miss anything? Let us know in the comment section.