If you are like most people, your email probably gets cluttered with tons of emails every day. If you are someone who is trying to drive customers to your website and increase sales, you have probably taken a look at some of the emails you have gotten for a little inspiration in regards to how you can better reach your customers. You have to remember, because of the sheer volume of emails most people receive during the course of any given day, the email you send to your potential customers is only going to get a quick look over and that's it. This is why you have to be thoughtful about what you put in the subject line, and how you choose to format your communication. Here are 6 Ways to Improve your Website Sales and drive people to your website.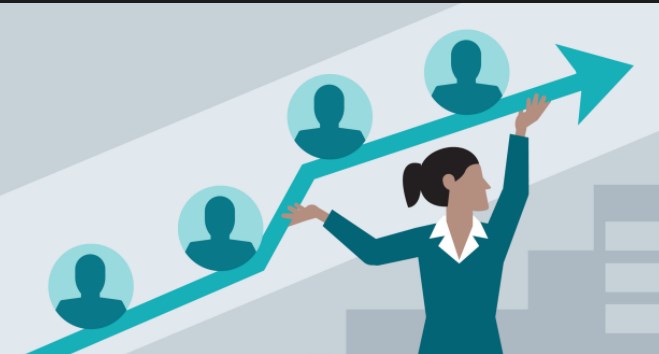 Understand Who Your Audience Is

You have to have a firm grasp of who your audience is so your communications will appeal to their wants and needs. The people on your email subscribers list are individuals, and a singular message won't appeal to everyone. This is why segmenting your list is so important, as it ensures the right message is getting to the right people. There are a host of email marketing platforms online you can use to help you provide your customers with relevant communications.
Author's Note: If you want to be found by more readers and get more website traffic, try out LinkCollider. It is primarily a site that helps you get followers and likes for your social media sites but it can also bring traffic to your site and help with your SEO strategy.
Short and Sweet

Just like you, the people who are on your email lists are busy. Nobody wants to open an email to find a two or three column newsletter packed to the gills with text. Be sure to think about what the message is you wish to deliver to your audience and condense it down into a communication that is less wordy. You may have to write several drafts to core your message down into something your readers will want to take the time to read. Chances are your readers will continue to read your communications if they are appealing, and are written in a clear and concise format.
Less is More

Don't fill emails to your potential customers with unnecessary verbiage. You want the introduction of your email to be something that will grab the attention of your target. You want it to be compelling. In order to create this type of text, you have to make sure you understand the needs of your targets, and how your product accommodates those needs.

Remember, the decision maker at a company is not going to spend more than a second or two looking at an email that does not demonstrate in that short time frame that the service or product that is being presented has any value to them. Your opening has to show the value of your offering, and it has to be concise, clear and compelling.

It is Business and It is Personal

You want to send your targets emails that are personalized with their names. When it comes to email marketing, people tend to like the personal touch. Be sure to include your target's name in the introduction of the marketing piece. If your email is more image driven, you should use your target's name in the subject line.
Don't Forget About the Call to Action

One of the most important elements of a content marketing email is the call to action. You want to make sure you only make the ask once in your correspondence. One of the biggest mistakes email marketers make is inundate their readers with too many asks. You just need to make one ask that tells your readers what they need to know next. You don't want to confuse your readers; you just need to make one deliberate ask that takes your readers to a landing page that represents the service or the product mentioned in the email.
Make it Reader Friendly

Busy people are not going to spend any time trying to read content that is too small for them to see without squinting. They won't read text that is dry or boring either. You have to provide them with information that is relevant, entertaining and timely. Make sure you use larger fonts that can be viewed easily on desktops as well as mobile devices. Avoid excessively long paragraphs. Use shorter sentences, and use headings to break up your text. If you do have to send out an email that includes a lot of text, avoid using a colored background, as black text on a white background is the best combination to use.