When promoting your website, a good amount of time and effort must be spent as well as money. You want to make sure that your brand name can reach your target audience in a way that is both feasible and affordable. However, conventional internet marketing will not help you much.
How is LinkCollider better than other SEO tools? LinkCollider is heads and shoulders above other similar sites because it is a sophisticated tool that is good in three necessities: Search Engine Optimization (SEO), website traffic generation, and social media exchange.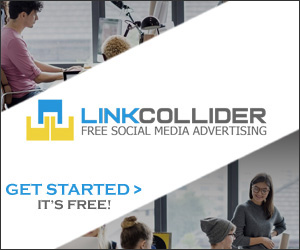 Most potential customers, when looking for the good seo services in their niche, will look first to their favorite search engines. SEO optimization by Link Collider is an affordable and easy service that grabs the keywords based on your niche and distributes them.
The result is that your website becomes more visible and engaging to new and returning clients. This makes your website rise up to the top of search engine result page, the Holy Grail of all webmasters and website owners.
Most company owners don't want to deal with the hassle and fuss of ever-changing SEO rules. As we've seen with all the updates through the years, Google makes constant updates and dictates the search engine ranking algorithms. This forces people to switch and change up their SEO strategy which is bothersome for many business owners.
However,you will not have to deal with all of these inconveniences and problems with LinkCollider at your disposal.
Besides link-building, social marketing is also at the core of internet marketing. It has become the bridge of engagement between company owners and their potential customers.
LinkCollider is also dedicated to help you to improve your social media marketing. It helps you to maximize your time, money, and reach to improve your brand awareness in numerous social networks including Twitter, Pinterest, Facebook, and so on.
Your brand will be spread around the top social media sites and engage with targeted people. With LinkCollider, you can easily get social values like facebook shares and likes, twitter followers and retweets, pinterest pins and followers, and so on.
Did you know that digital marketing on a company website can increase the sales by up to 50%? Building a customer base and boosting sales will be a lot easier if you associate your site with LinkCollider SEO services.
LinkCollider combines the best methods and SEO tools to optimize your PageRank, SERPs, Website Traffic and Link Building. They are very crucial to the success and sustainability of your business since your website needs to be at prime potential to boost sales, build customer base, and maintain your business. We assure you that you will be hard put to find this unique marketing strategy anywhere else.